Australian Organic Food Co: 100% Australian Organic Food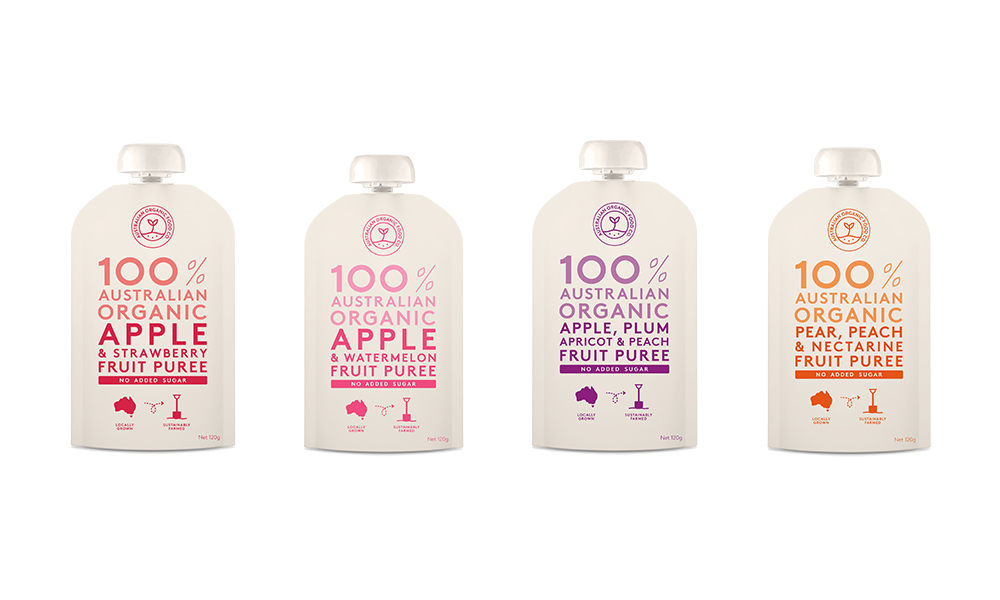 SUPPORT AUSTRALIAN ORGANIC FARMERS, AND SAVE OUR SOIL.
We use only 100% Organic and 100% Australian ingredients. Nothing else. That's good for you and our environment.
At the Australian Organic Food Co, we believe in creating a sustainable and healthy future for Australia. We've set out for change, to set the bar to do better. We are starting with our network of amazing 100% Australian Organic farmers, and the soil beneath our feet, delivering a range of delicious soups and fruit purees.
We've partnered with regenerative and sustainable 100% Organic Australian Farmers to tackle complex issues around food waste, soil regeneration, and in doing so are supporting the organic industry. Together, we've made a conscious decision to commit ourselves to be a part of the solution by supporting sustainable and natural growing methods. When you eat 100% Australian and 100% organic then you can be rest assured that choice not only supports Australia's organic farmers but it's a sure fire way to have a 100% positive impact on the planet.
Our journey's purpose is clear: to sustain and develop our agricultural land " and to produce 100% Australian organic food that's grown in a truly regenerative way.
Try our range today, and help us create a sustainable future for all Australians.
Learn more about Australian Organic Food Co. here: australianorganic.com
Watch their latest video here: 100% Better | Australian Organic Food Co.