Bean, Ground & Drunk: Green's the new gold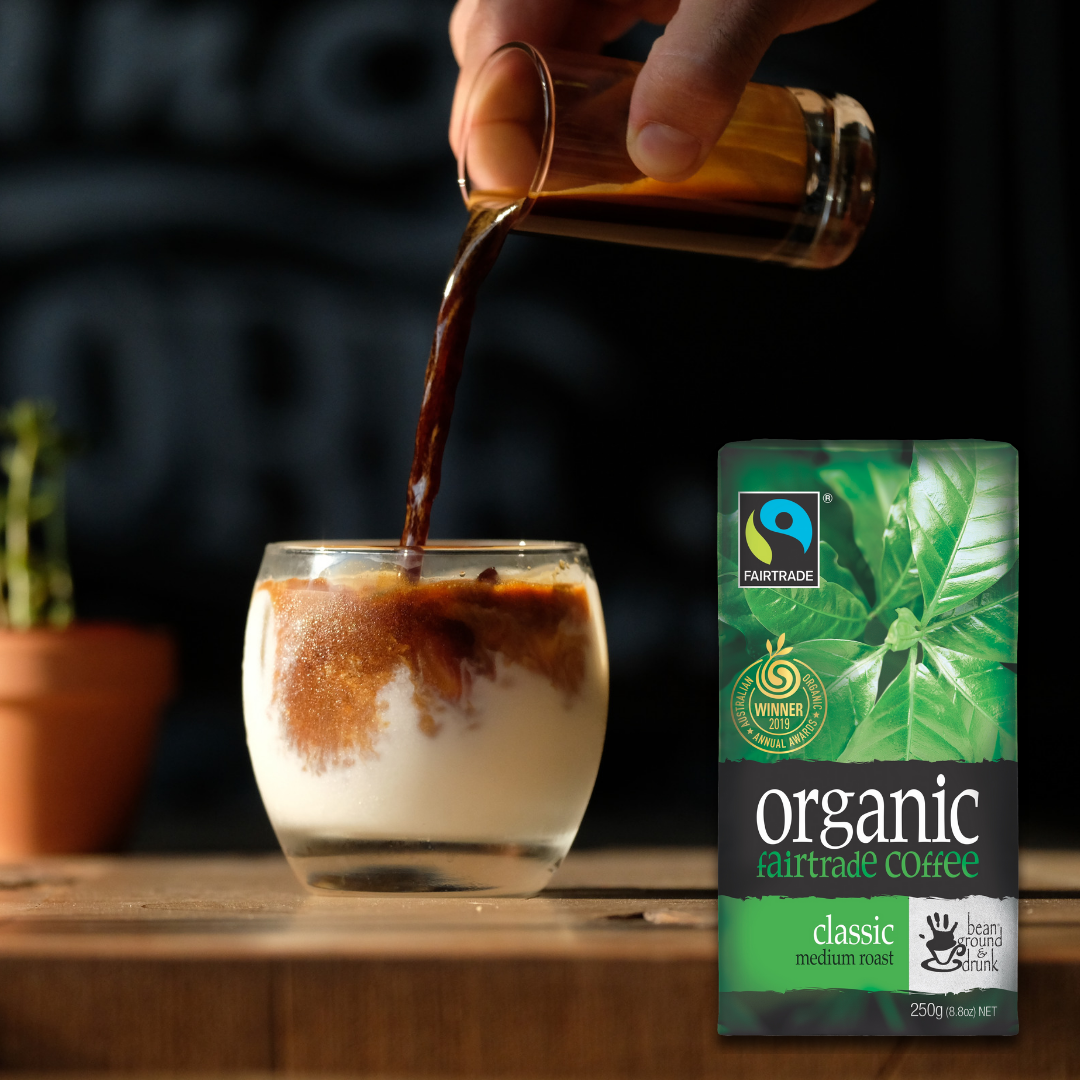 Winner of the 2019 Australian Organic Non-Alcoholic Beverage of The Year | Bean, Ground & Drunk
Make a statement on sustainability with this Australian certified and Fairtrade organic coffee. Multiple awards have been presented to this sensational coffee range. The blend features highly-graded beans, expertly roasted and freshly packaged in Melbourne, Australia.
Aromatic. Desirable. Plentiful. ¦ pure, organic Arabica sourced from the world's best regions and roasted in the global coffee capital: Melbourne. It is roasted for maximum versatility for a variety of different brewing methods.
A brand of integrity, each credential is qualified by a certification &/or accreditation. These credentials are rigorously audited for world's best practice. Accountability is taken seriously with bean ground & drunk and the product is roasted with immense pride.
Fairtrade. Australian Certified Organic. Swiss Water Method.
The difference with organically grown coffee is the clean, fresh flavour in the cup.
It's important as a consumer to know your organic choices are endorsed with integrity by Australia's foremost organic certifier " ACO Certification Ltd.
Fairtrade integrity is assured too, so that you can know your choice aids communities of growers around the world. On all fronts " ecology, biology, community and sensory " Bean, Ground & Drunk is a trailblazer. With Classic Organic, Espresso and Decaffeinated to choose from, it is award-winning, Fairtrade, Swiss Water, certified organic coffee – any way you like.
Learn more about Bean, Ground & Drunk here: beangroundanddrunk.com.au