Endota Organics: Harness the power of nature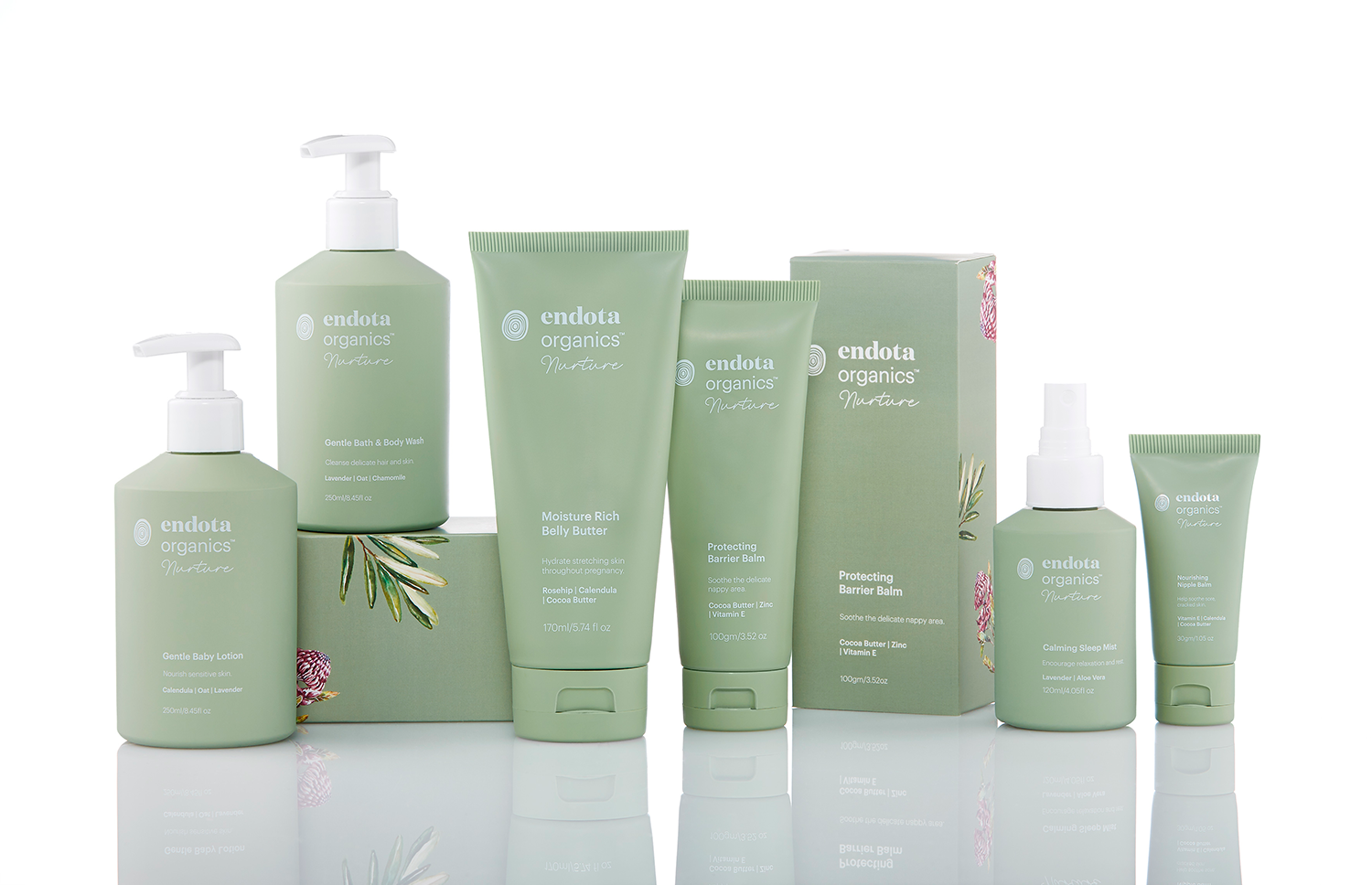 We are increasingly looking to harness the power of nature to maintain our health and wellbeing. As our need to reconnect with nature increases, organic products are becoming more desirable in our everyday regimes. What goes on our skin is just as important as what goes into our body.
endota organics has been developed using a combination of science's brightest innovations and nature's finest products. Certified organic both locally by ACO Certification Ltd and internationally through COSMOS certification. endota organics is made in Australia and not tested on animals. Visit the endota.com.au to view the full skincare range.
A New Breed of Organic Skincare for Mother and Baby
The connection between a mother and her newborn baby is unique and precious. A bond that grows daily through touch, and rituals such as bathing and massage. Maintaining that connection in the most natural way possible is at the very essence of why we created Nurture, our new Mother and Baby range.
To develop this unique range, we partnered with leading Women's Health Scientist Dr Hayley Dickinson, PhD. The entire range is certified natural or organic and is dermatologically tested, with no nasties in the formulation or the packaging. What we leave out is just as important as what we put in.
Using simple, certified organic and all natural ingredients, endota Organics Nurture supports the natural development of baby's skin without interference. With ingredients that are as close to nature as possible this range of products is also perfect for anyone with sensitive skin.
Check out the full endota organics Nurture range at endotaspa.com.au/nurture