Get Mum what she really wants on Mother's Day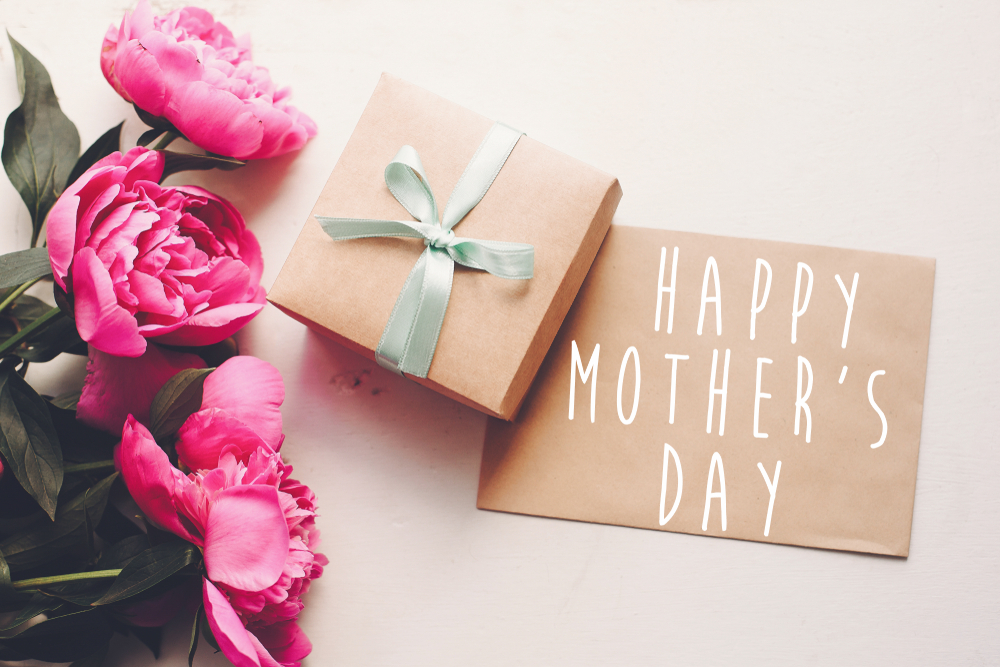 By Dr Sarah Lantz
Mother's Day, under normal circumstances, often seems harmless enough. Treat Mum to a classic breakfast-in-bed, complemented with a hand-drawn card and a shaky attempt at a knitted beanie. At its worst, it is corporate consumerism gone wild with tire realignments, anti-wrinkle cream and a creepy little spice jar figurine for that "special day". Good times.
For mothers traversing a pandemic over the last 12 months, Mother's Day this year takes on a whole new meaning. This was a year that involved being locked inside, or social-distanced outside, in an endless stream of enmeshed home-working, home-schooling and caregiving demands. The world documented, often with great amusement, children interrupting their parents' video meetings – sometimes making global headlines in the process. My own favourite note that was slipped to me in a Zoom call read, "Why did you say a swear word Mum? We ur childrun, you no we can hear you."
At the beginning of lockdown, some commentators hailed it as an opportunity to revolutionise gender roles, meaning that the global shift to home-working could mean childcare and household jobs could potentially become more equally divided by couples. Now that would be worth celebrating on Mother's Day, but sadly that was the case. A Morning Consult study found that, even with both parents at home and working, it was still the women doing the majority of the chores, child care, online schooling and homework. A headline from a New York Times article read like a parody: "Nearly Half of Men Say They Do Most of the Home Schooling. 3 Percent of Women Agree." (The article also mentioned historical research whereby men habitually overestimate the amount of work they do in the home).
A survey by the University of Melbourne found that in households with children, parents were putting in an extra six hours a day of care and supervision, with women taking on more than two-thirds of the extra time as homes became schools, daycare centres and offices. The study also found mothers working from home with preschool-aged children reduced their daily work time by 2.6 hours, compared to their male partners, whose work time remained mainly unchanged. And you guessed it, on top of this, women's unemployment during COVID outpaced men. Coupled with explaining essential notions of 'community spread' and enforcing hygiene practices and social distancing with their children, all while they stare back at you in their day-time pyjamas adorned with superhero capes and unicorn face masks, it's been one heck of a year for mothers. Truth be told, women haven't always felt #blessed having kids at home for extended periods of time.
Below is a list of 5 things that Mums actually really want for Mother's Day. The fundamental factor here is, you guess it, giving Mum a break – a moment – a breather — a few minutes to not be on edge – a second to catch her breath. Mums really do need space at this time to sit and to feel that they can just be. No expectations, no demands, not harried or invisible; a person who is allowed to complete a thought.
A Facebook group I belong to is filled with mothers who all recently confessed that what they want for Mother's Day this year is to tuck themselves away into a locked corner of the house, away from reaching fingers, with a splash of booze and unlimited access to Netflix and snacks. They also wanted their spouses to just 'handle things' at home for One. Single. Day. One mother simply wanted a day without having to watch Minecraft YouTube videos, while another wants a cure for that uncanny ability to always pee a little when she sneezes, Kegels be damned.
Given that mothers grew humans and home-schooled them through a pandemic, here are some of our suggestions for Mother's Day this year:
1. To enjoy a cup of coffee without being disturbed
Let's gift a nice cup of hot, organic coffee to Mum and allow her to have the time to sit and enjoy its entirety. Bonus points if she can enjoy that cup of coffee while still in bed. Then, get this, clean the cup for her.
2. A hot, uninterrupted shower
Public showering—it's a thing for most mothers where bathroom boundaries become a thing of the past, and any sense of modesty pre-kids vanishes. Mothers can usually count on at least one child coming into the bathroom to ask for a snack or fix the iPad while showering. While many mothers have made peace with it, this year, let's support a space where Mum can actually shower, the kind where you stay in so long the water gets cold. Where you can feel the water on your skin, wash your hair, and have a scrub. If you want to make it extra special, get mum some organic exfoliant, body wash, and moisturiser. Then tell her to take all the time she needs without any pressure and without an audience. And come on, let's throw in an uninterrupted morning bathroom break too, let's be extra generous this year.
3. A real nap
Not just the tantalising promise of a nap, where a toddler comes in after 20 minutes saying "Dad's asleep downstairs and playschool just finished" – a real nap.
4. To not have to cook (or clean the dishes afterwards)
"Wow sweetheart, you made me toast using literally every pot and pan we own. I love it!". The accumulation of dishes when a family prepares a Mother's Day home-cooked meal often overshadows the meal itself. This year, let's do a zero post-feast labour plan for Mum. Or even better, just give her a charcuterie board and a bottle of paired organic white wine all to herself.
5. Simple gifts
By simple gifts, we mean the biggest, fluffiest, unsexist bathrobe that ever existed with a pair of fluffy slippers to match!
Happy Mother's Day, Mum. You deserve it.
---
By:
Dr Sarah Lantz (PhD)
Buchi Brew Co. & Sacred Women's Way