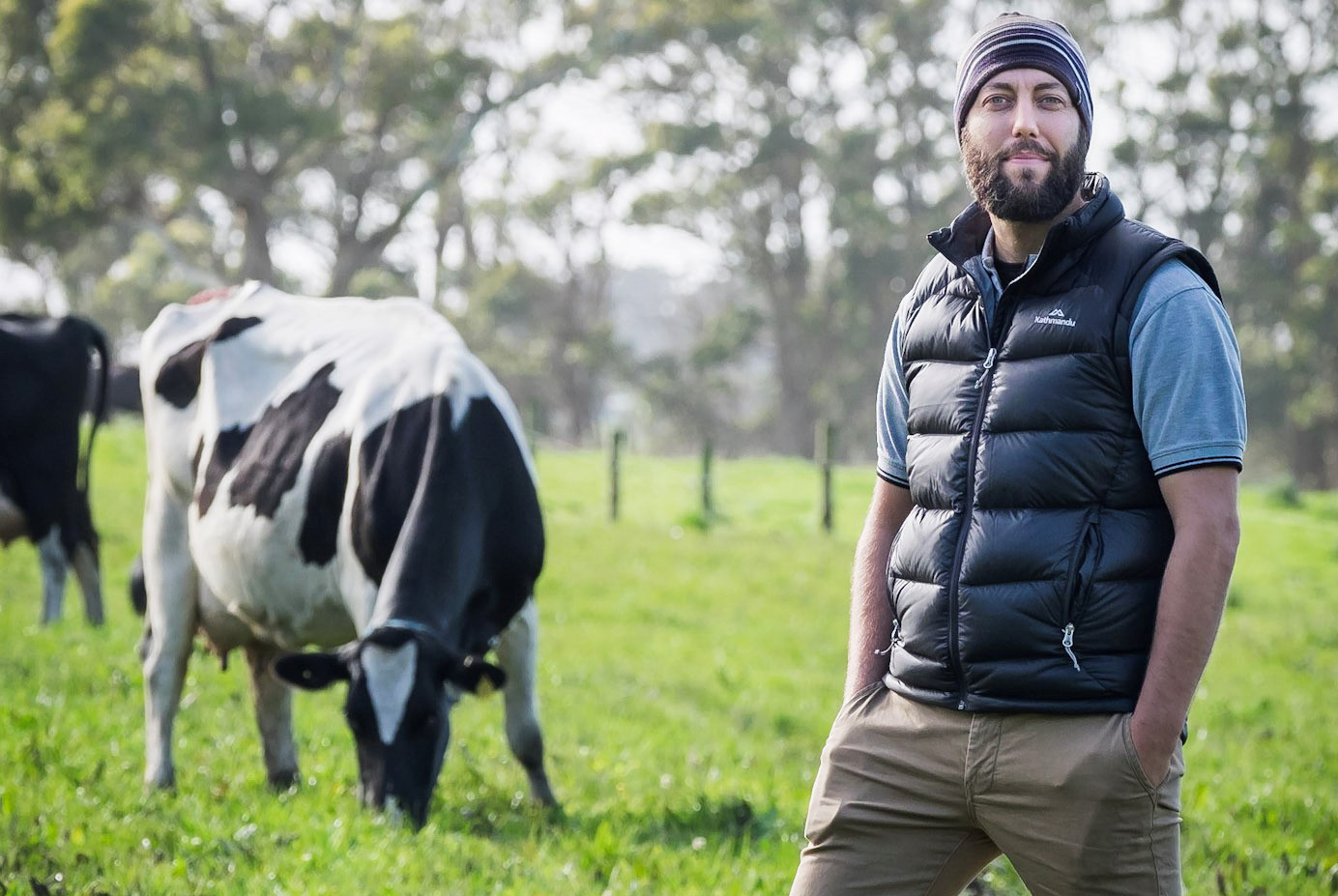 Organic farming is an ecological management system to maintain and enhance the soil fertility and prevent soil erosion. Organic farming promotes ecological balance and conserves biodiversity. Farming this way, we use no pesticides, insecticides, petrochemical fertilisers, genetically modified organisms and growth hormones.
Organic farming doesn't come without its complications. Because we do not use petrochemical nitrogen fertiliser, we certainly don't grow much grass during a cold winter. Organic farming is also more labour intensive, with teams of people weeding by hoe at certain times of year.
Organics is not just "chemical free". It is a whole system or holistic means of growing and handling the things we consume. The whole system is linked – soil, plants, animals, food, people, environment. 'Certified Organic' products are grown and processed without the use of synthetic chemicals, fertilisers or GMOs. Just pure, simple, natural.
Hermann Schulz founded our dairy farm in 1972, and in doing so broke new ground in organic and biodynamic farming in Australia. He was inducted as a Legend at the 2011 Melbourne Food & Wine Festival. In the late 1990s, the second-generation, Michael Schulz, merged his farm with the family farm. In 2006 it was the third-generation's turn, when Simon established the Schulz Organic Dairy brand and built it to where it is today.
Sustainability continues to be our focus and over the years we've added thick bush dividers across the farm to assist rainfall, soil management, cO2 and cattle comfort. It is our goal to one day be fully self-sufficient.
We, the Schulz family, invite you taste our dairy products and taste the difference.
https://schulzorganicdairy.com.au/