Seasol: Growing and nurturing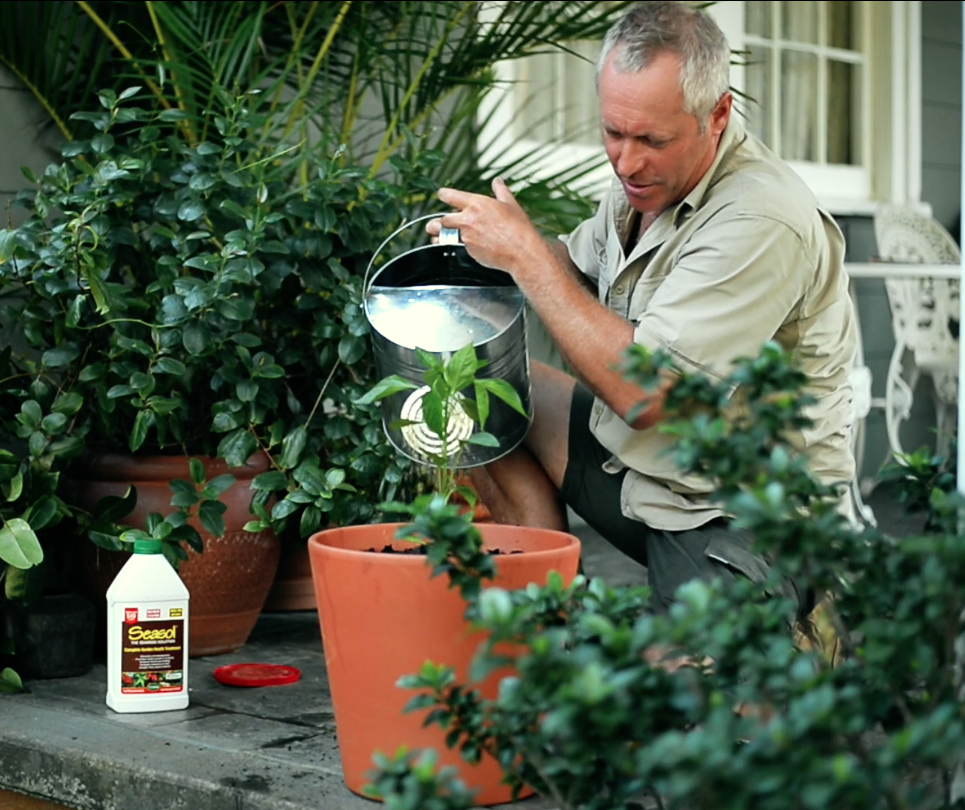 Since 1974, Seasol has been in the business of growing and nurturing! And not just plants, but strong communities, a happy, healthy workplace and a sustainable environment.
We think everyone should have the opportunity to enjoy some kind of garden or grow their own food and to do it naturally. We want every kid to get their hands dirty and discover that tomatoes don't grow in the supermarket. And we want all of you to feel confident that you can create a beautiful garden in the wet, the dry and everything in between. So, we make products to help you do just that.
Seasol is 100% Australian owned and manufactured. We manufacture and market organic liquid seaweed and environmentally friendly fertilisers in the retail, commercial and export sector.
Imagine harvesting sweet, juicy fruit and tasty vegetables straight from the backyard. Or growing roses with a spectacular number of blooms or creating a lush, healthy garden that looks good year-round. Seasol's garden product range is designed to make your garden sing! From our signature garden health treatment Seasol, to organically based fertilisers and soil conditioners and innovative water-saving products, we make it possible to create a beautiful, productive garden in any conditions. We also make it possible for farmers and commercial growers to grow healthier crops, improve soil health and deliver higher yields with greater efficiency.
Having pioneered the seaweed category, we are passionate about our products, but we are equally passionate and committed to our people. It's the people who have made this business successful and as we strive to be recognised, as a workplace of choice. Seasol is very clear about the environment we want to maintain. An environment that is safe, fair, fun, supportive, honest and respectful, where everyone is heard and where everyone gets to share in the company's success.
Seasol is derived from a blend of the finest brown kelps from around the world. King Island Bull Kelp (Durvillaea potatorum) Chile Bull Kelp (Durvillaea antarctica) and Knotted Kelp (Ascophyllum nodosum) from the North Atlantic Ocean. All kelps are either storm cast such as Bull Kelps, or sustainably harvested, which is the method used with the Knotted Kelps. Here the kelp is effectively mowed, trimming only the top portion of the plant, which like pruning encourages rapid re-growth.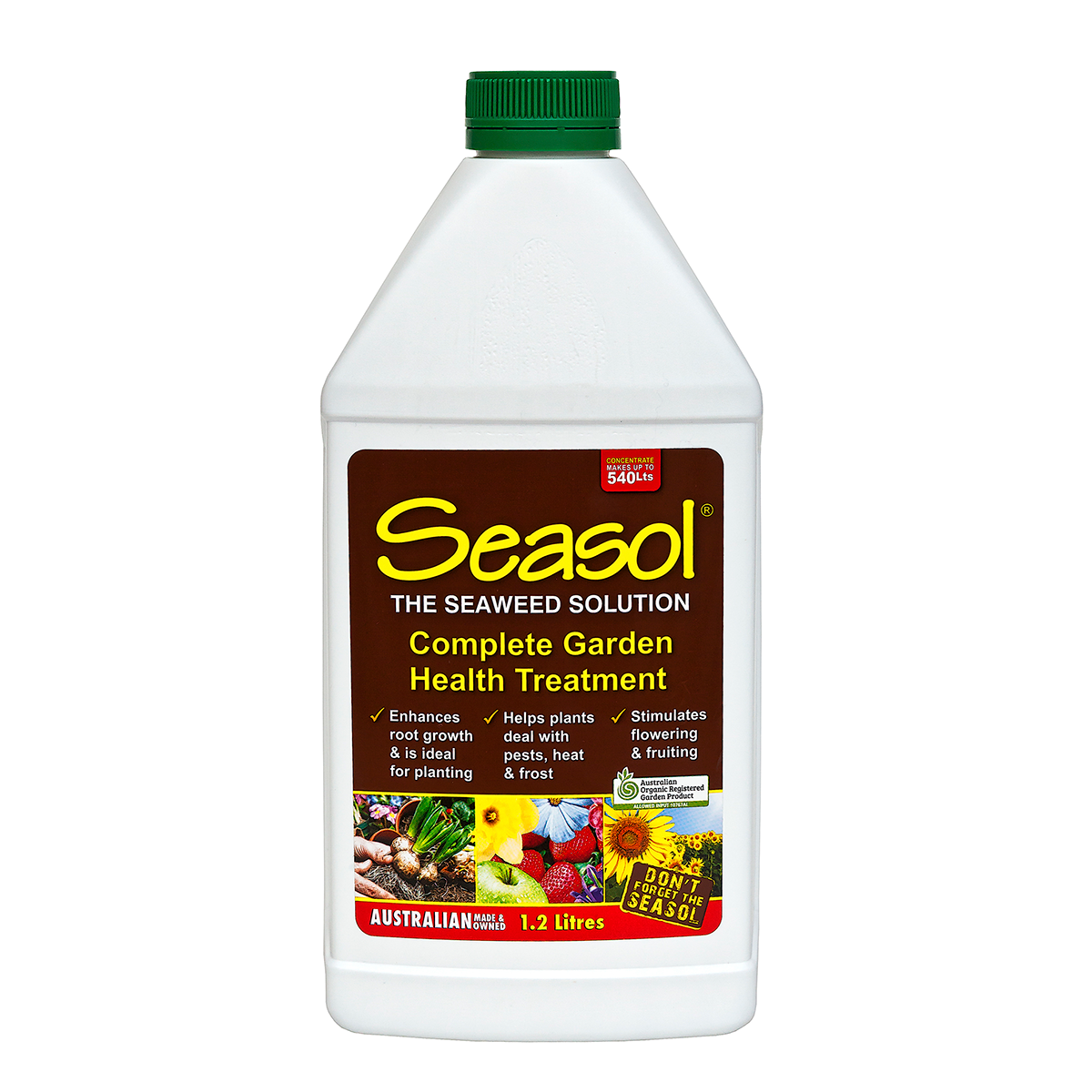 Seasol the seaweed solution is a complete garden health treatment that is safe to use on all plants, including natives. Regular applications will help promote healthy growth, stimulates strong root growth and enhances flowering and fruiting. It also helps plants to cope with all kind of environmental stresses, such as heat, drought and frost and helps to reduce damage from insects and fungal attack.
Seasol helps to reduce transplant shock, improves seed germination rates and also stimulates beneficial soil microbes. It also helps to increase nutrient uptake, so when fertilisers are applied, they are much more effective.
Learn more about Seasol here: seasol.com.au