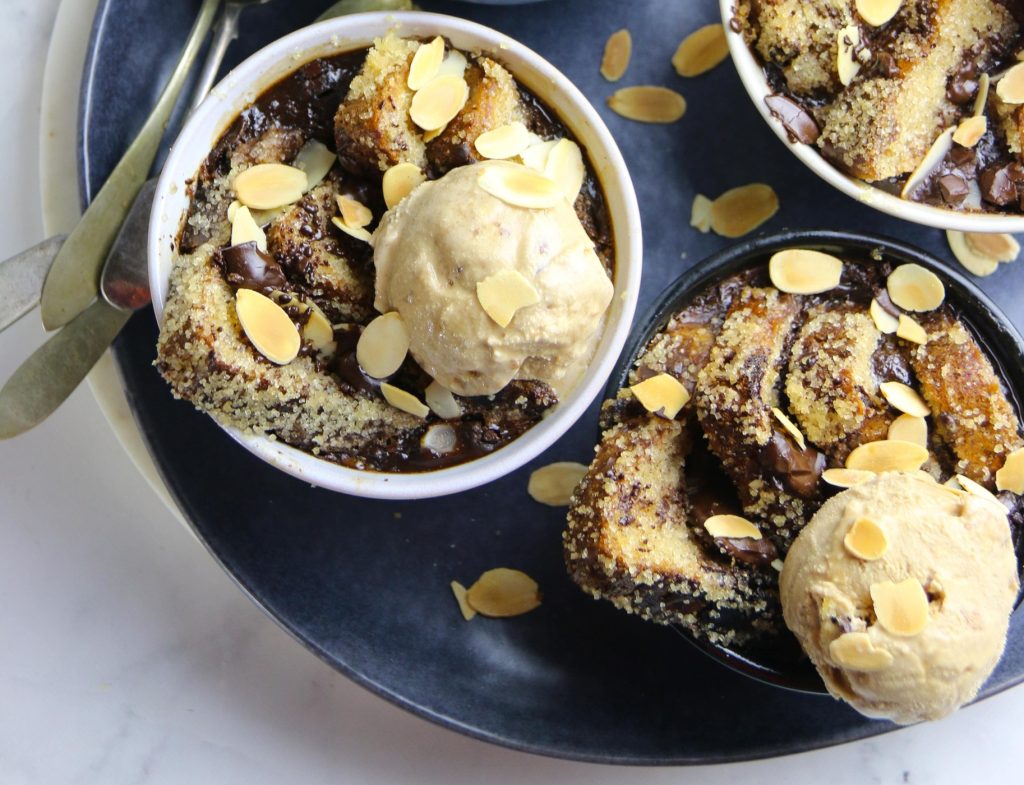 This makes a delightful dessert that combines the rich flavours of spiced fruit bread and creamy chocolate custard, perfect for those who love a combination of warm spices, sweet fruits, and velvety chocolate. Serve warm or chilled, depending on your preference. There are great certified organic dairy, chocolate and sugar options available to make up this delicious recipe.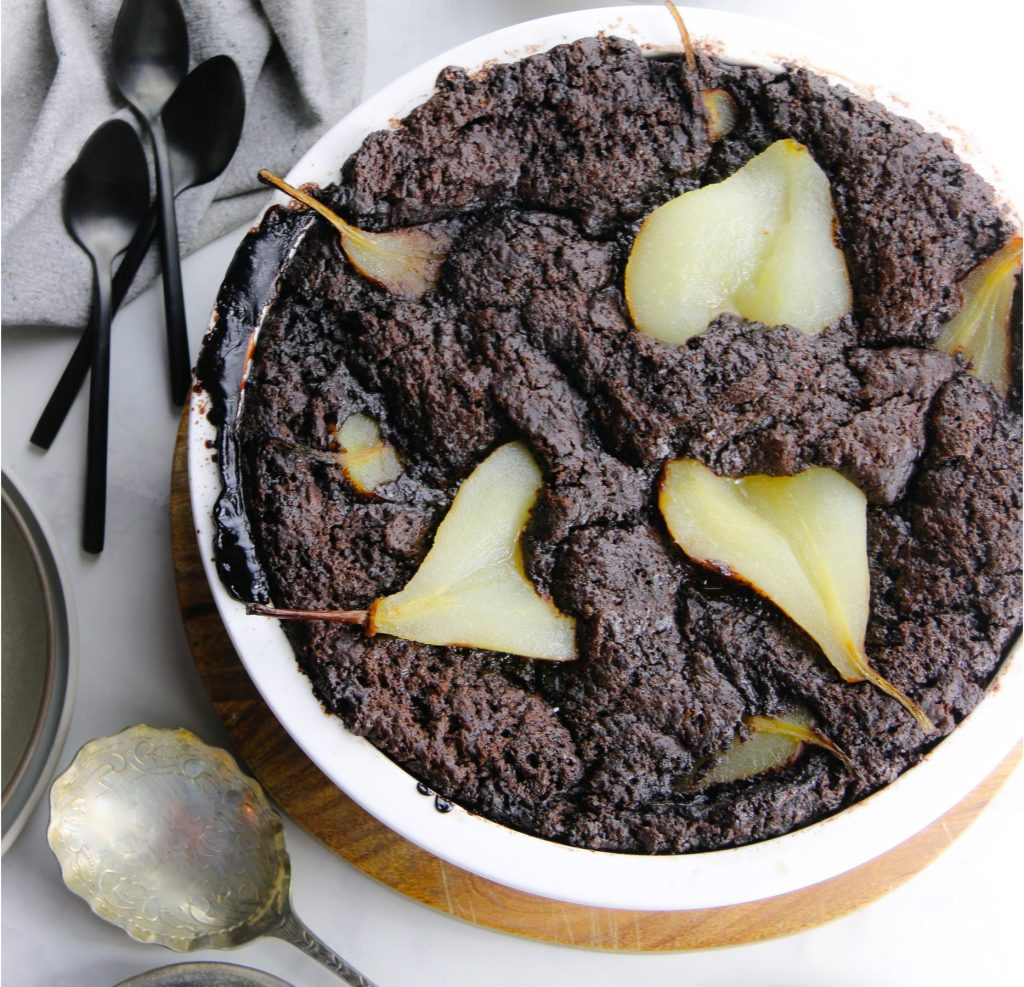 Self-saucing pudding is a delightful and indulgent dessert using simple, economic ingredients. It's a unique dessert that offers a special twist to traditional puddings by magically creating its own sauce while baking, resulting in a delicious moist cake and a warm and gooey sauce in the one dish.
The contrast between the warm, soft pudding and the decadent sauce is simply irresistible. Do your best to use as many certified organic ingredients as possible!