It's hard enough making time to get the kids ready for school in the morning, nevermind getting everyone to eat a healthy and wholesome breakfast.
Let us help you re-think morning meal-times with these 'too-busy for brekkie' recipes that are perfect for a quick and healthy meal on-the-go, because who has the time?!
Overnight Oats
Overnight oats can be made as early as 2 hours, 24 hours or a few days ahead and stored in the fridge for a quick brekkie on the go. The main principles to any overnight oats are:
Make in airtight, portable containers – preferably also microwave-proof if you prefer your oats warm
Use an oat base – these can be rolled oats, gluten free oats or alternatives such as quinoa or rice flakes
Add fresh ingredients later to store for longer. Fresh fruit will shorten the expiry dates of your oats so add later
Now, make the base:
1/2 cup organic oats of choice (rolled oats, gluten free oats etc.)
1/2 cup liquid of choice (organic dairy or non-dairy milks or organic plant-based alternatives)
1/4 cup organic yoghurt (greek, almond or coconut yoghurt)
1 tbs pure maple syrup, honey or sweetener of choice
1 tbs organic chia seeds
1/4 tsp organic vanilla extract (optional)
Stir all the base ingredients together and store in an airtight container in the fridge for up to 3 days before use.
Topping ideas:
Fresh berries and yoghurt drizzled with honey
Sliced banana, dark chocolate chips and crushed nuts
Stewed apples with cinnamon and pecans
Mango, yoghurt and shredded coconut
Add toppings as late as possible to avoid the oat base from spoiling. You can always store toppings in a separate container and combine when ready to eat.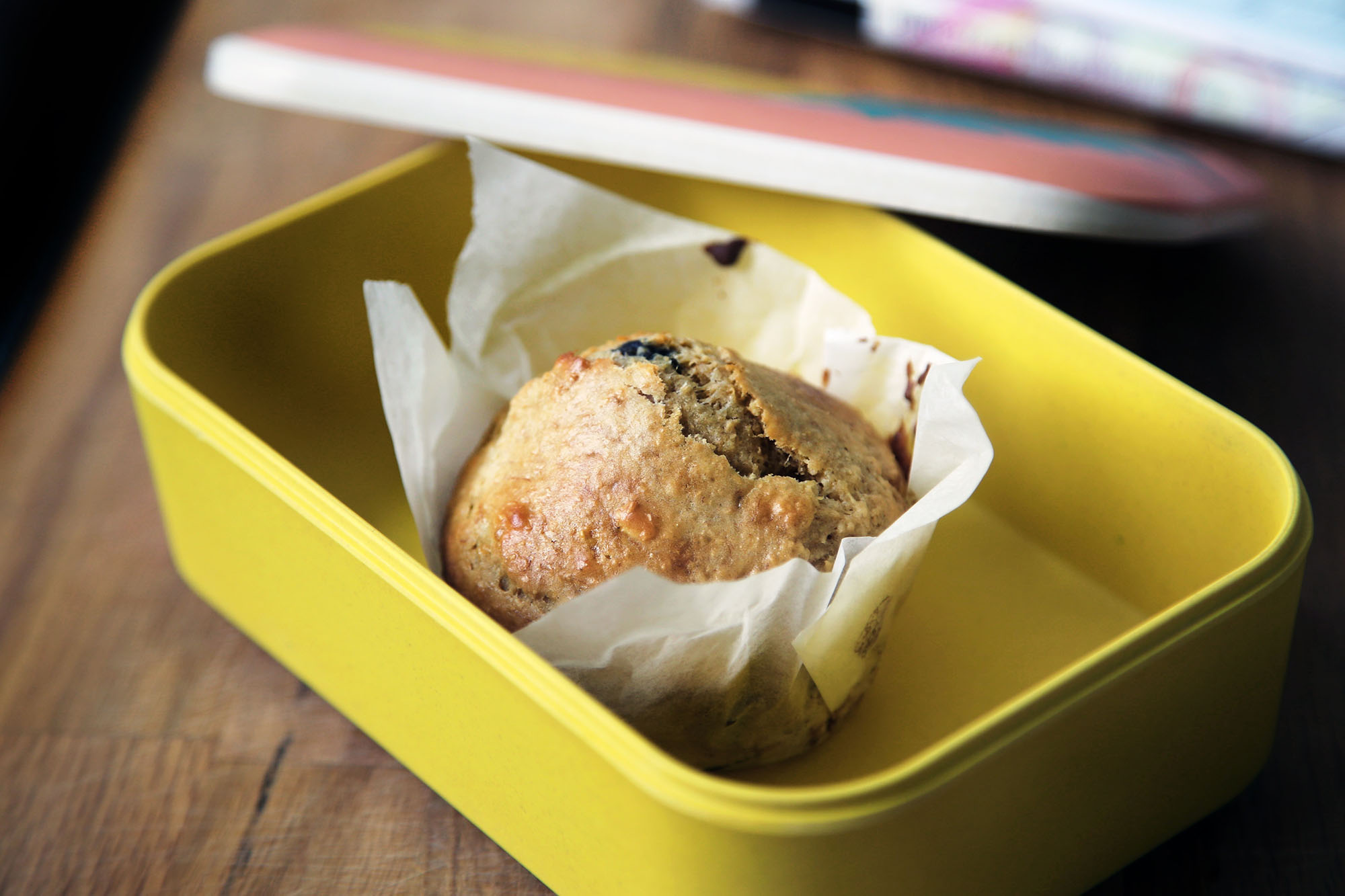 Healthy Breakfast Muffins
Who doesn't love a delicious muffin?! Make your breakfast muffins with healthy, wholesome ingredients to ease the guilt and make the ultimate breakfast option.
Basic Muffin:
1 cup almond flour (you can place almond meal in a blender to make a finer flour)
1/2 tsp baking powder
Pinch salt
2 tsp organic raw honey or pure maple syrup
1/2 cup organic coconut milk
2 tsp organic coconut oil
1 organic egg (at room temperature)
1 tsp organic vanilla extract
Flavour Options (add into the above basic recipe):
1/4 cup fresh berries – strawberries, blueberries, raspberries or a combination
1/4 cup chopped nuts or dried fruit (be sure to chop into small pieces for kids)
1/4 cup dark chocolate chips and/or 1/4 cup cacao powder
Diced cooked apples with cinnamon
1/4 cup mashed banana
Method:
Preheat oven to 175 degrees celcius.
Mix the dry ingredients and wet ingredients in separate bowls before combining into a larger bowl with your chosen flavour options – be careful not to overmix.
Divide mixture into a lined muffin tray or greased silicone muffin moulds and bake in the oven for around 20-25 minutes or until inserted toothpick comes out clean.
Muffins can be stored at room temperature or in the fridge for a few days, or can even be frozen and taken out to defrost the night before.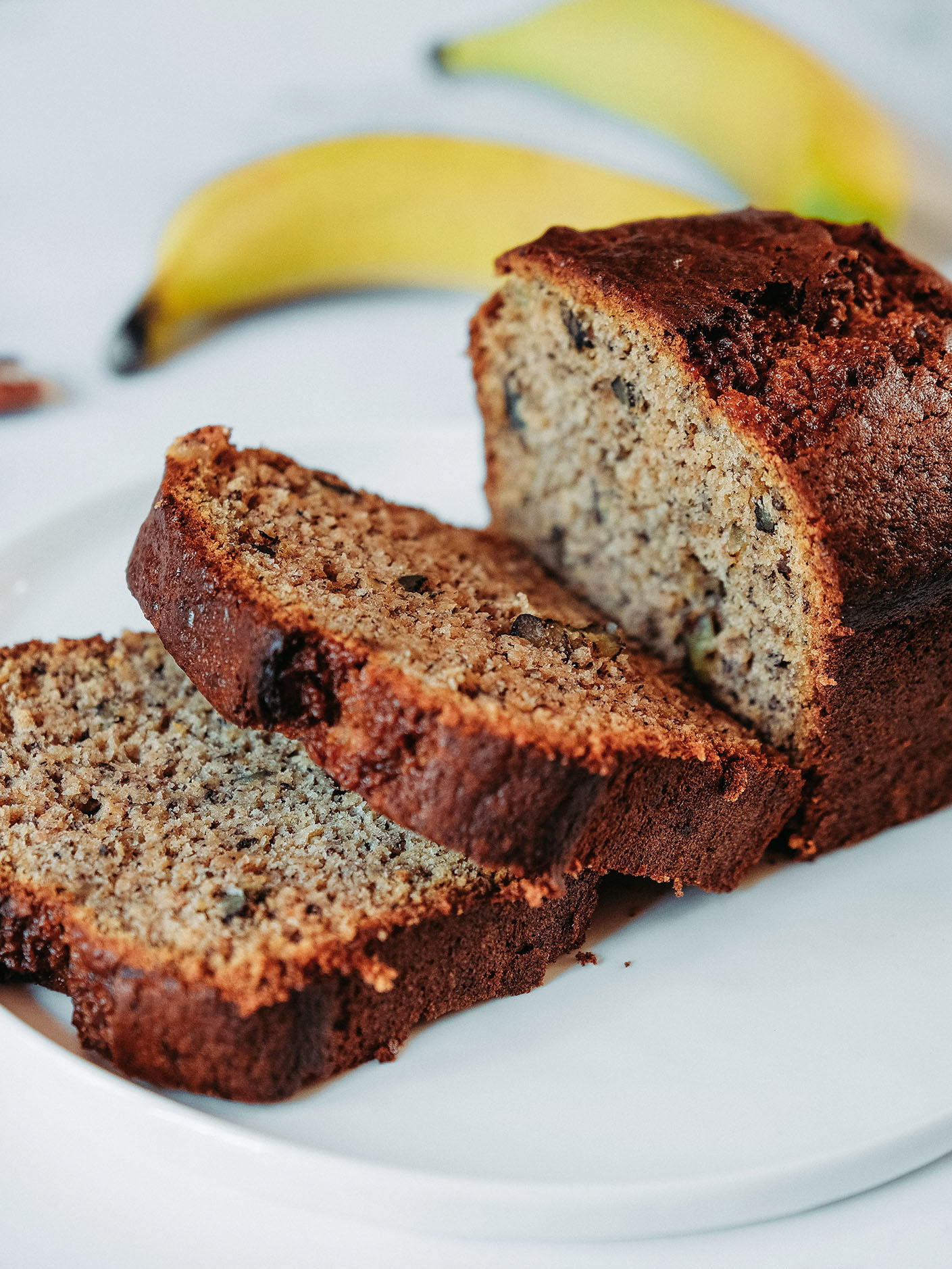 Banana Bread
Who doesn't love a nice thick slice of banana bread in the morning? Banana bread loaves are quick and easy to make and can be sliced and topped with fresh fruit and yoghurt for a healthy and filling breakfast.
Ingredients:
1 cup / 2 over-ripe organic bananas – mashed
2 organic eggs – whisked
1/2 cup organic milk or dairy-free alternative
1/2 cup organic honey or pure maple syrup
1/3 cup melted oil (coconut or extra-virgin olive oil)
1 tsp organic vanilla extract
1 tsp baking soda
1/2 tsp salt
1/2 tsp ground cinnamon
1 3/4 cups organic plain flour or gluten free alternative
Flavour Options (add into the above recipe):
Mix in 1/2 cup chopped nuts, dried fruit, dark chocolate chips or 1/4 cup cacao powder
Top with a dusting of ground cinnamon or slice bananas
Method:
Preheat oven to 165 degrees celcius. Grease and line a 9 x 5 inch loaf tin.
In a large bowl, whisk together the wet ingredients until combined.
Sift in the dry ingredients and stir together until well combined. Add your flavour options if desired.
Pour into the greased loaf tin and pop in the oven to bake for around 50-60 minutes or until inserted knife/skewer comes out clean.
Banana bread can be stored in an airtight container at room temperate for a few days, or in the fridge for around a week. You can also slice and freeze for a month.
Serve topped with your favourite organic yoghurt, fruit, nuts and seeds with a drizzle of maple syrup or honey.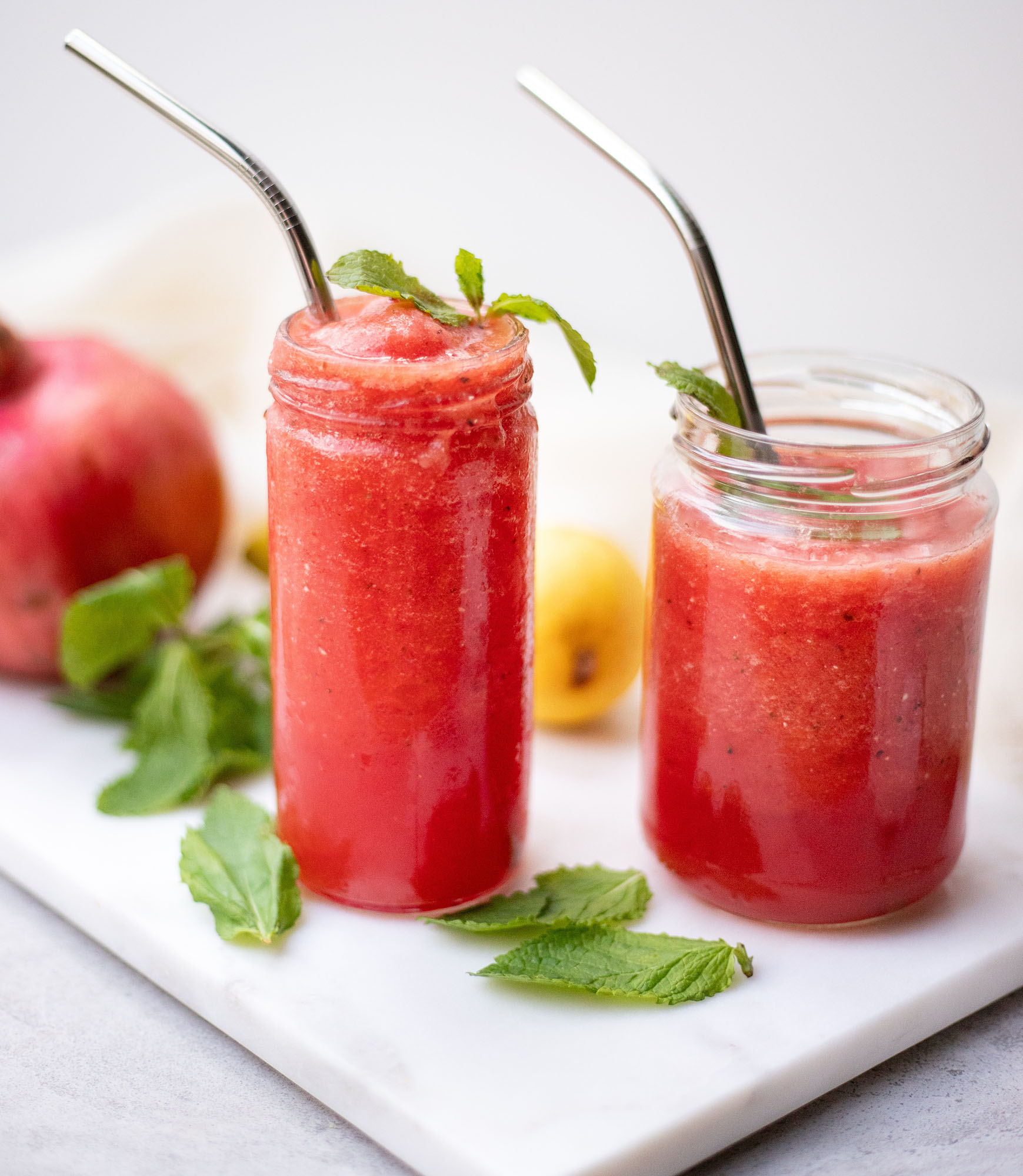 Smoothies
One of the easiest ways to get your kids to eat a good serving of fruit and vegetables is through a delicious smoothie.
Smoothies are so easy to make and can be prepped the night before and simply whizzed together in the morning.
You can use pretty much any type of organic ingredient or flavour combination in a breakfast smoothie, so here's a few things to keep in mind:
Fruits high in sugar should be limited. Measure out sugary fruit into recommended portion sizes to keep the overall sugar level down. The last thing you want your child to have is a sugar spike and sugar come down in the morning!
Include some fresh vegetables to bulk out, add essential fibre, vitamins and minerals and lower the sugar levels in fruit-intensive smoothies.
Add some good fats such as peanut, almond or cashew butter (any nut butter works well, just watch out for sugar content).
Add some sources of protein to keep kids fuller for longer, such as yoghurt (almond or coconut yoghurt also work) or kefir.
Flavour with healthy alternatives such as cacao powder, pure vanilla extract, maple syrup or coconut.
Always choose organic where possible!
Savoury Brekkie Wraps
Some mornings your kids might not feel like something sweet and fruity and may instead prefer a savoury brekkie wrap. Wraps can be prepped in advance and warmed up for food on the go or eaten cold.
Simply use your favourite, sturdy wholemeal or gluten free wrap (gluten free wraps tend to work better when warmed through), soft tortilla or even a pitta pocket to stuff full of goodness. Fill them up with your kid's favourite fillings.
Some healthy fillings include:
Scrambled egg or tofu, spinach or kale, with ham or bacon
Mild or spicy chorizo, capsicum, kidney beans and sweet potato hash
Avocado, tomato, feta or halloumi and rocket
Spinach, mushroom and feta
Basil, mozzarella or bocconcini, and cherry tomatoes
Alternatively, some sweet fillings include:
Low-sugar, palm-oil free chocolate or hazlenut spread with sliced banana
Strawberry, blueberry and almond or peanut butter
Blueberries, nut butter, caramalised bananas and a dusting of cinnamon
Share your delicious breakfast ideas with us on social media!