While Australia is home to the most organic farmland in the world, our country has fallen behind the rest of the developed world when it comes to organic regulation. In fact, there is no regulation around the use of the word 'organic' on product labels.
This means that a product with as little as two per cent organic ingredients can feature 'organic' claims on the label, even if the majority of ingredients aren't actually organic. While it's important to continue supporting organic produce when shopping, we all must be vigilant to ensure we are buying what we think we are.
Fortunately, there is an easy way to know if your purchases adhere to strict organic standards.


Always look for a certification mark
Certified organic logos are a mark of trust that products have been verified to strict organic guidelines, such as the Australian Certified Organic Standard (ACOS). Certified organic operators have made a choice to subject themselves to rigorous audits by government-approved certification bodies. This allows them to prove their organic credentials and build consumer confidence in our growing industry.
You can be confident that any product carrying an organic certification label is 100 per cent organic grown and processed.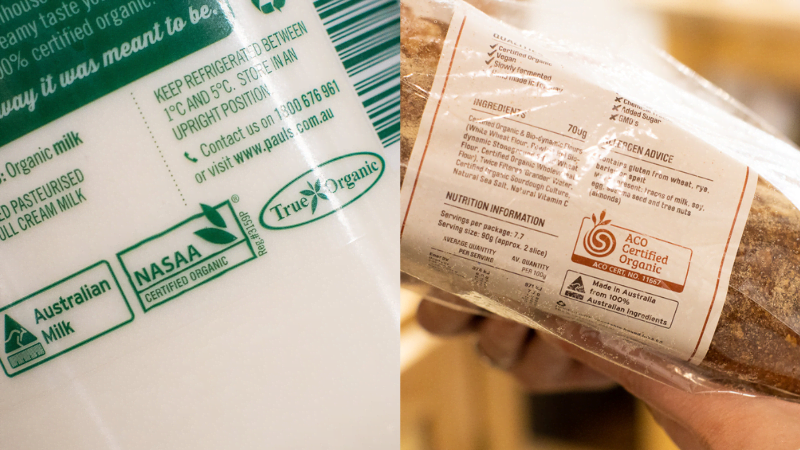 77% of organic shoppers are aware of certification marks (up from 59% in 2019)

Above are some of our country's most common certification marks, including the Australian Certified Organic 'Bud' logo which is recognised by 64% of all Australia food shoppers.
Until such a time as domestic regulation of the term 'organic' is written into Australian law, it's important that you keep an eye out for the trusty organic certification marks such as those above.



Growth of the Australian Certified Organic 'Bud' logo
Voluntary organic certification has been around for a long time in Australia, with many established businesses doing their part to build our certified organic industry over the years.
One such example is Angove Family Winemakers, a fifth-generation family business and one of Australia's leading winemakers. The South Australian business has been certified organic for more than 15 years, with the family now overseeing close to 300 hectares of organic vineyards to produce award-winning wine.
Their organic philosophy is based around the gentlest touch from their winemaking team. Angove organic vineyards only use natural fertilisers, with no artificial herbicides, fungicides and pesticides permitted. The Angove business is certified to the Australian Certified Organic Standard, so you find the 'Bud' logo in pride of place on their organic wine range.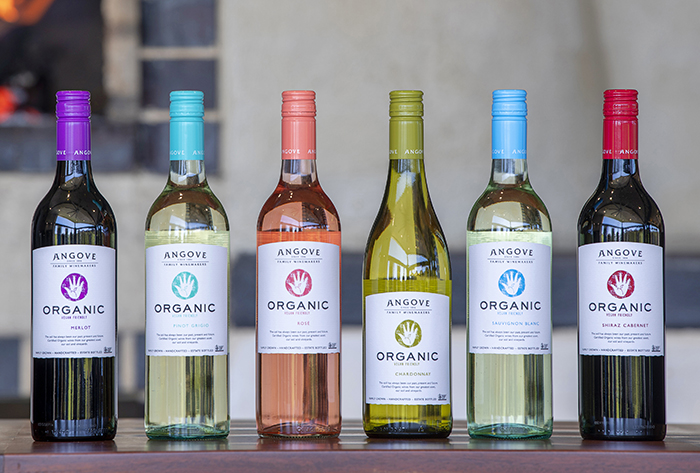 To find out more about organic certification and its history in Australia, check out this blog for more details.