As ambassador of this year's Australian Organic Awareness Month, Aussie actor Lincoln Lewis has been on a journey of discovery to learn more about certified organic produce by visiting organic operations and meeting the names behind the brands.
Over a series of short films, Lincoln will visit a range of certified organic producers, retailers and experts to dive deeper into what certified organic really means, and how certified organic products differ from their conventional equivalents.
Filming Day 1: Rural Queensland
On the first day of filming, Lincoln drove out to picturesque rural Queensland to visit Kialla Pure Foods, Cleaver's Organic Meats and Fordsdale Organic Farm; three local producers making a big impact in the region.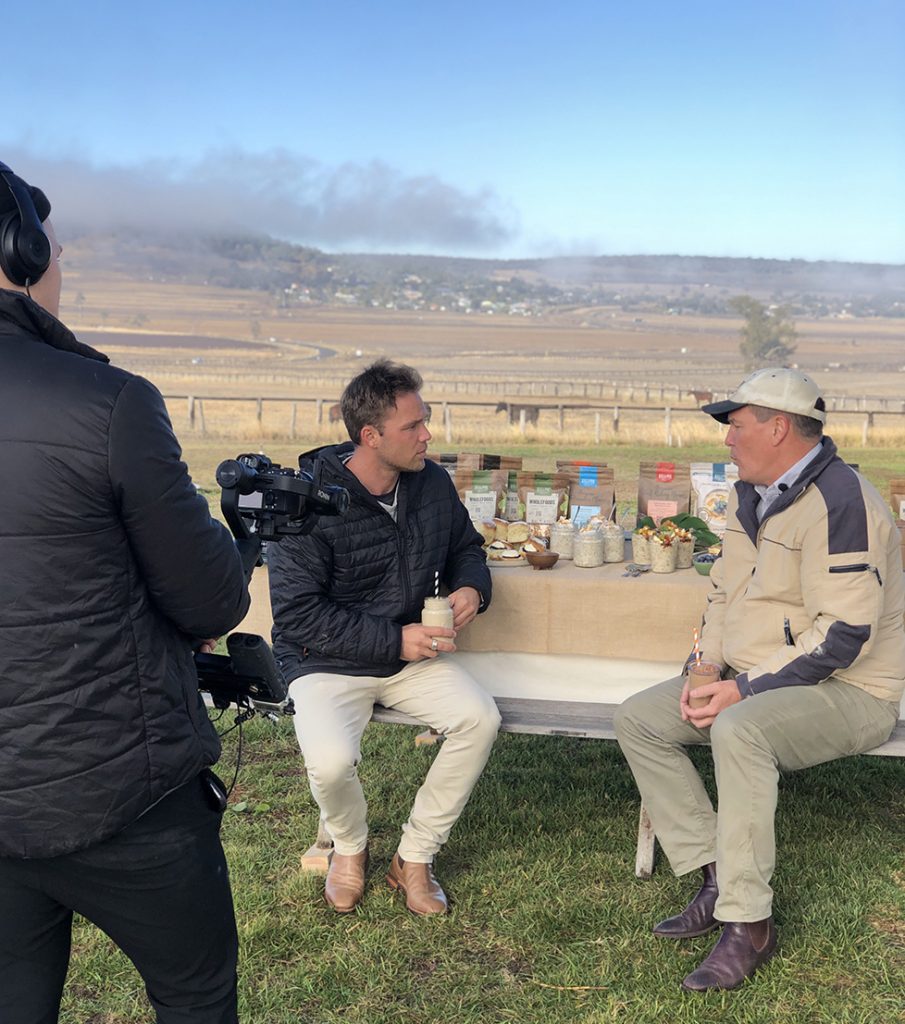 Kialla Pure Foods
Certified Organic Grain
In the very early (and very cool) hours of the morning, the film crew met Lincoln in the heart of the Darling Downs, home to Kialla Pure Foods – an organic milling operation founded in 1988.
Managing Director Quentin Kennedy introduced Lincoln to the operation, which supplies organic cereal and grain to retail, manufacturing and wholesaling operations throughout Australia, Asia and New Zealand.
Chatting over an wholesome organic breakfast, Lincoln learns more about Quentin's background in farming and organics, and his passion for the industry, alongside some of the challenges faced over recent years including the extensive drought.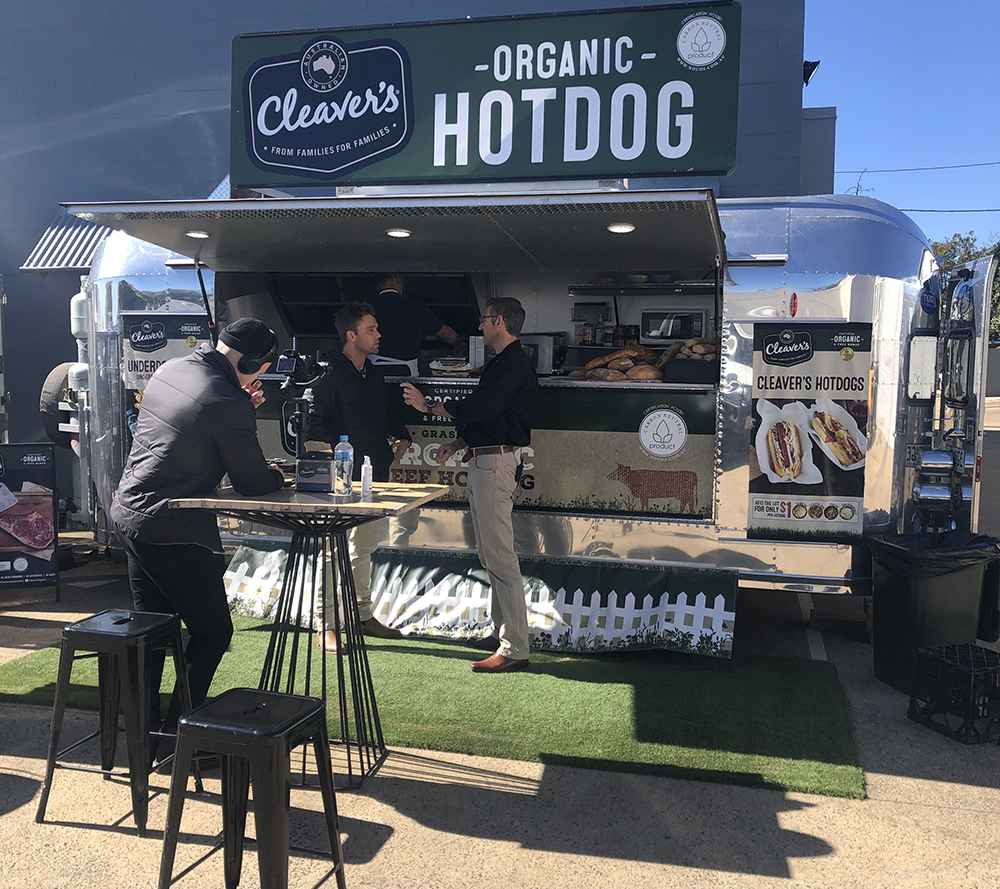 Cleaver's Organic Meat
Certified Organic Livestock
A short drive back into Toowoomba, Lincoln stops by Cleaver's Organic Meats to chat to Marketing Director Paul Da Silva about organic livestock management and the Cleaver's operation.
Paul and Lincoln discuss how the Cleaver's brand supports certified organic farmers, how the operation became 100% carbon neutral, and how the brand continues to innovate and remain the award-winning brand it is today.
Lincoln then tries his hand at cooking up some sizzling Cleaver's hot dogs in their iconic hot dog van, speaking to Chef Ryan about the importance of using high quality ingredients such as certified organic meat and fresh produce.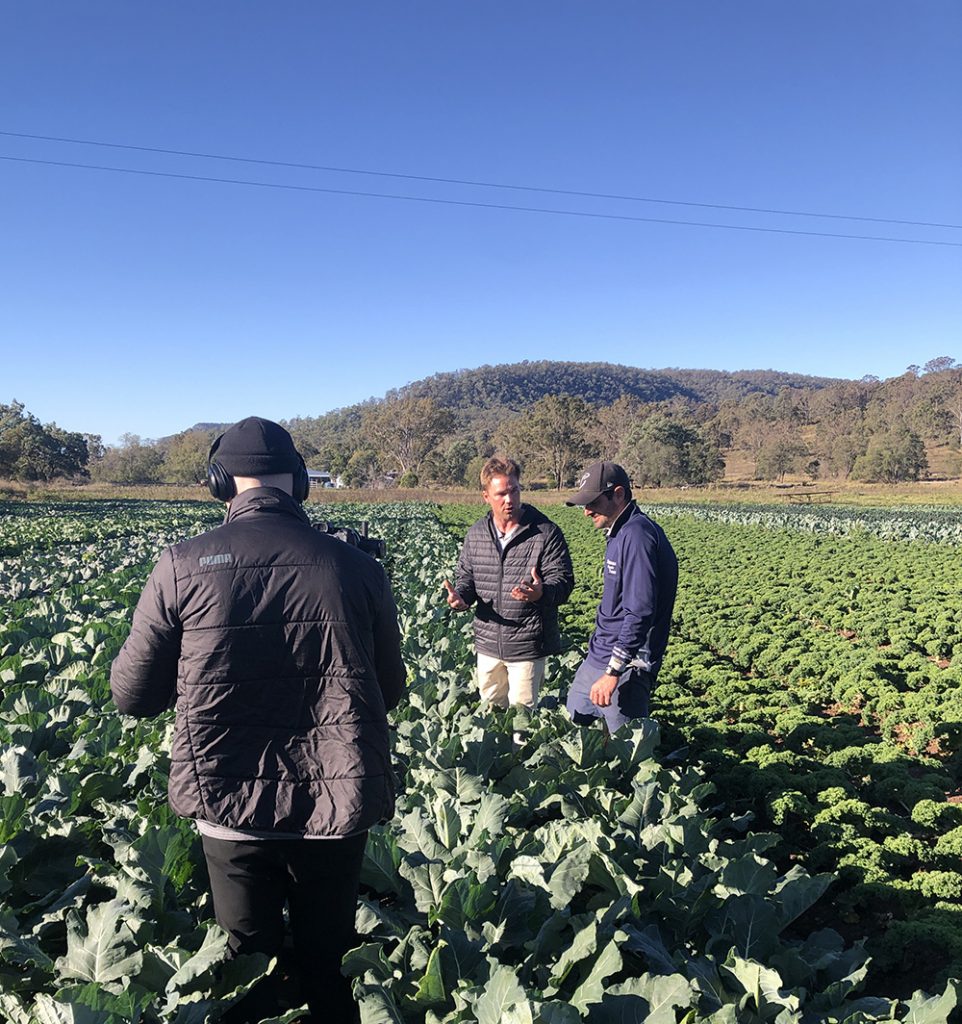 Fordsdale Organic Farm
Methods Used in Certified Organic Farming
Driving back out into the country, Lincoln meets Paul at Fordsdale Organic Farm. Nestled in the Lockyer Valley, Fordsdale is a certified organic agricultural cooperative that grows fresh produce and supplies to Brisbane-based leading organic wholesaler United Organics.
Lincoln asks Paul about the reasons behind becoming certified organic, and how certified organic farming methods differ from conventional farming practices – including soil health, crop rotation, pest management and regenerative farming. He also discusses what being certified organic and certified to the Bud means for Fordsdale, and what the future holds for organic farming in the region.
Keep updated with the Australian Organic Awareness Month campaign and look out for the full video with Lincoln Lewis in September.