Using Cleaver's certified organic beef chuck steak, this simple recipe by My Food Religion adds a gentle smokey flavour to the classic beef steak, without even needing to bring out the BBQ!
Ingredients
2-3 tbs Blackened seasoning*
1 tbs organic butter
*Seasoning:
1 tsp garlic powder
2 tbs smoked paprika
2 tbs sumac
1/8-1/4 tsp cayenne pepper
1 tbs dried oregano
1/2 tsp black pepper
1 tsp salt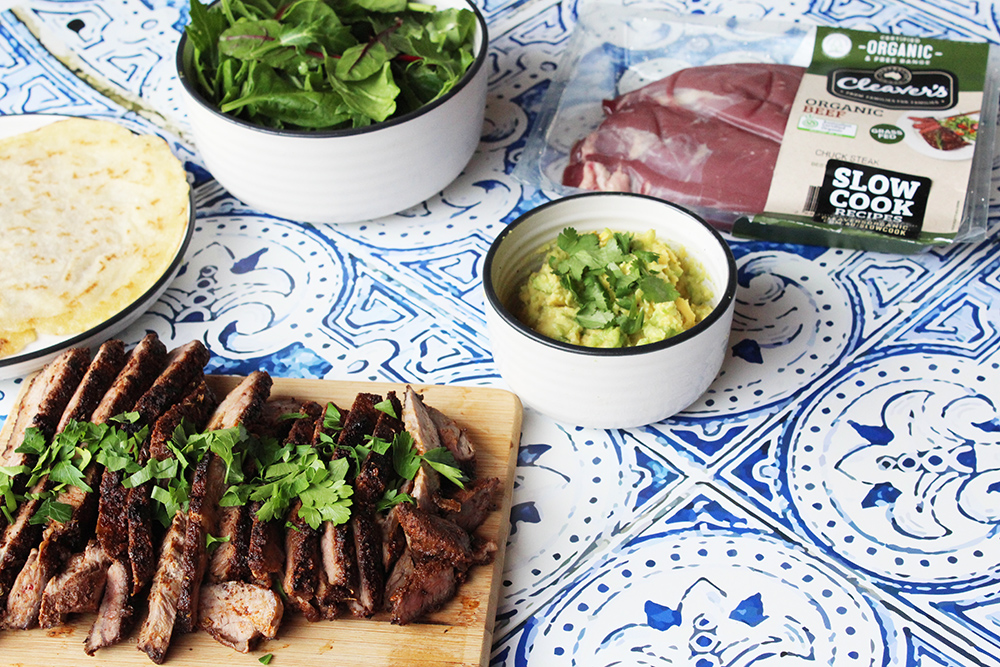 Method
Preheat oven to 140C and line a baking tray with baking paper.
Bring your steak out of the fridge to rest at room temperature for 10 mins before cooking.
Sprinkle each side with seasoning and press into the meat.
Pop in the baking tray in the oven for 1 hr.
Remove from oven.
Heat a frying pan over a high heat. Add the butter.
Once melted place the steak in the pan and sear for 1-2 minutes each side to get a nice crust.
Remove from pan. Allow to rest for 10 mins then slice against the grain.
Serve with all your favourite sides.