Recipe by Live Love Nourish
If you love creamy pasta, or you are on a dairy free diet or perhaps you are simply trying to make healthier swaps, you will love this creamy dairy free Alfredo pasta recipe.
The Alfredo inspired pasta sauce is flavourful, smooth and creamy and one the whole family will enjoy. Even those gluten free, dairy free (or not).
With organic chicken to boost protein content and keep you fuller for longer, this dish is a winner!
Dietary Notes:
This recipe is gluten free, dairy free, egg free and nut free.
About the Recipe:
For the pasta sauce the cauliflower and coconut milk make this so creamy, even being dairy free. Plus bonus points for the vegetables.
For the protein addition to the recipe I used Inglewood Organic Chicken Sausages. They paired so perfectly with the sauce! Please make sure you choose certified organic sausages so you are avoiding harsh preservatives commonly used in sausages. Namely, common preservatives you will find in non-organic sausages include sulphates/ sulphites/ 220-228.
For the pasta I used high fibre, high protein, gluten free mung bean pasta. You can use whatever is your favourite pasta but I love to use pulse or bean pastas for their nutritional quality.
Organic vs Certified Organic
I've partnered with Australian Organic to bring you this recipe using certified organic ingredients. September is Australian Organic Awareness month dedicated to help you better understand the term organic and create consumer awareness on making the best choice for quality organic products.
In Australia there is currently no domestic regulation around the term 'organic' meaning that some products labelled organic may not be what they say they are (for example, only a small % of ingredients
are actually organic). So, how do you know if something is certified organic to know you are buying an authentic organic product? Look for certification marks, like the Australian Organic BUD logo!
To obtain the Australian Organic BUD logo the product/brand/business has been through extensive testing and adhered to strict guidelines so that you can ensure the product is:
✅ Free from synthetic chemicals
✅ Sustainable & regenerative
✅ Free range & not tested on animals
✅ No GMO's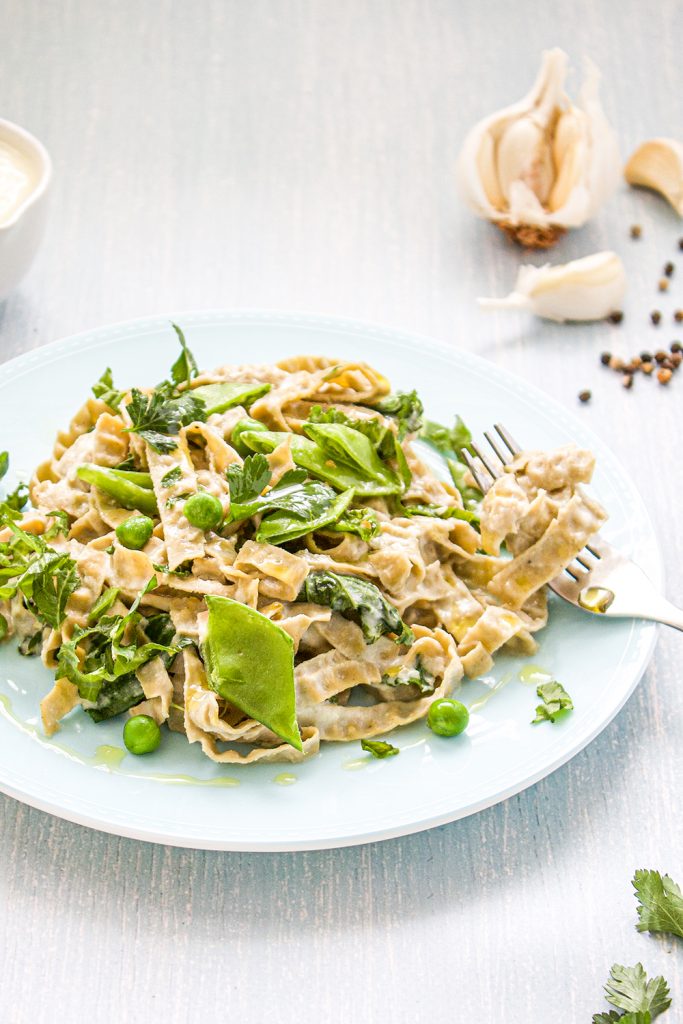 CREAMY DF GF ALREDO PASTA RECIPE
Serves 4.
Ingredients:
Sauce:
1 1/2 cups cauliflower florets, steamed until soft
1 1/2 cups canned coconut milk
1/2 cup broth
3 cloves garlic, crushed
1 tbsp lemon juice
2 tsp nutritional yeast (or more to taste)
Sea salt & black pepper
8 x Organic Chicken Sausages (I used Inglewood Certified Organic)
2 cups in-season greens (shredded kale, peas, snow peas, asparagus)
Your choice of gluten free pasta to serve (I used gluten free mung bean pasta)
Extra virgin olive oil
Flat leaf parsley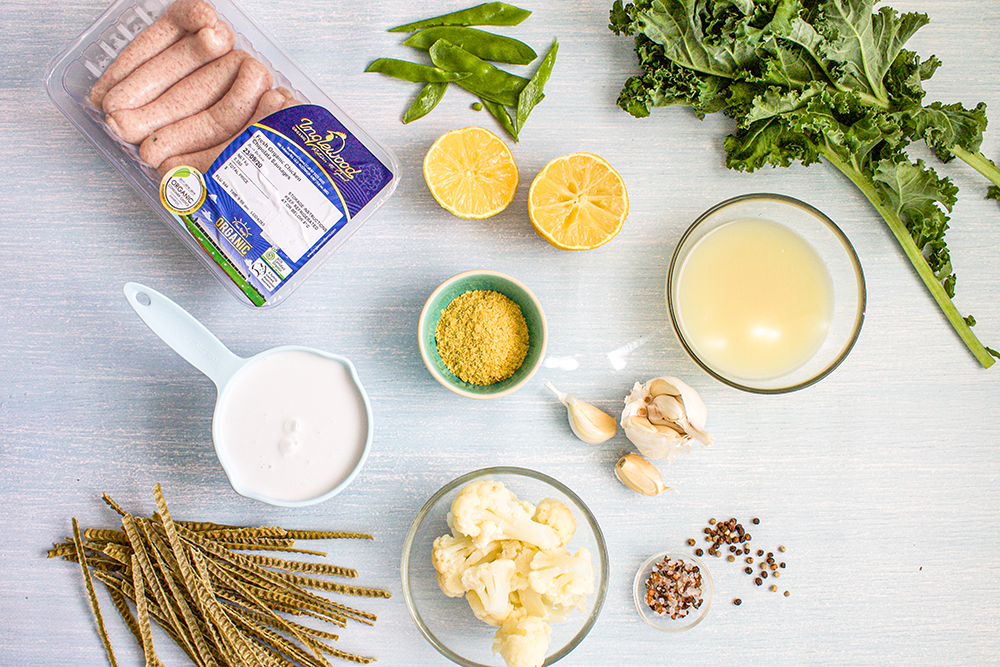 Method:
In a blender combine the sauce ingredients until smooth.
Pour into a saucepan and warm over medium heat. Gently cook, stirring frequently until thick and creamy.
Meanwhile, cook sausages in a frying pan over medium heat, turning regularly until cooked through. Cut into diagonal slices.
Cook pasta to packet instructions. Drain. Set aside.
In a large frying pan, heat olive oil and warm through chosen greens. Turn off heat.
Add pasta and chicken sausages. Season with salt & pepper.
Spoon over sauce to liking and gently mix through.

Serve warm. Garnish with fresh parsley.
Recipe notes:
For variation you can add 2 tsp dried basil to the sauce. Or add 2 tbsp fresh basil chopped just before serving.
---
About the author:
Passionate about inspiring others to live a healthy and happy life nutritionist, recipe creator and mum Casey-Lee Lyons shares healthy recipes made with whole food ingredients to nourish.
To download her free recipe e-book or to browse through hundreds of delicious recipes visit www.livelovenourish.com.au or follow Live Love Nourish on social media:
Instagram @livelovenourishaus
Facebook @livelovenourish