Enviroganic Farm is Australia's leading Organic chicken and turkey producer. Being the longest established producers in the industry, they have a commitment to providing the highest possible quality and sustainability through their certified produce.
"We have a passion and a commitment to deliver certified organic produce of the highest possible quality and integrity. We employ industry leading holistic organic production systems to ensure the well-being of the environment."
Their certified organic chickens and turkeys are raised naturally among the gentle valleys of Murringo, in the beautiful hilltop's region of southern New South Wales, Australia. They roam free in fresh air and sunshine on certified organic pastures.
The Dowling family began farming and caring for the environment in the picturesque hilltop region of Southern New South Wales in the 1840's. Enviroganic Farm's founders, Angus and Sonya Dowling and their children, are proud to carry on this commitment to the land.
"We are passionate about the sustainability of our land, environment and rural community. We love where we live and farm, continually striving to improve our organic farming systems and land management''
Established in 1999, Sonya and Angus saw an opportunity to grow and produce healthy, responsibly raised organic chickens in the early stages of poultry's growth in consumption. With a strong passion for farming and animal welfare, Angus and Sonya established a strong and passionate business that has flourished over the years. Starting out with only 50 chickens and an old chicken coop in the back yard, the ever-expanding business is now home to 11 sheds of certified Organic Free-range chickens. They supply their Certified produce to wider Australian consumers, as well as exporting to Hong Kong.
Sonya and Angus enjoy working in close conjunction with AOL, in turn forging a positive long-term relationship in a bid to support and grow Australian organic produce. This has resulted in Sonya being appointed a director on the board at AO, working together striving for strong future growth in the organic sector and in particular, working towards domestic regulation.
Enviroganic Farm certified organic chickens and organic turkeys are fed a balanced diet of cereal grains and legumes. Their diet, housing and grazing systems have been developed with the assistance of our veterinary and nutritional consultants to not only encourage growth but to support the optimal health and well-being of the birds. The fields that surround our ranging birds grow the feed required for them. A non-inversion tillage system along with crop and grazing rotations ensure both the soil and the environment are cared for.
All this hard work paid off for the proud pair when their pride and joy took out the 2011 SMH Australia's Tastiest Chicken award. The Good Living taste test panel sampled 16 chickens from supermarkets to health food stores. Each chicken was bought raw and cooked under identical conditions. No brands were identified to the panel. The panel's rating criteria included texture, flavour, appearance and aroma. The panel unanimously scored Enviroganic as the highest!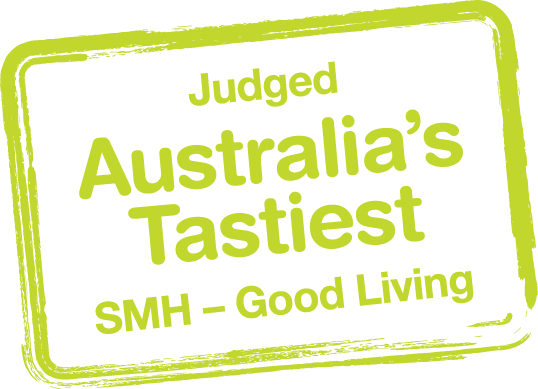 As the business continues to grow, it hasn't always been a smooth road. The ever-changing and unpredictable nature of agriculture has a detrimental effect on producers who rely heavily on a constant supply of feed. Constant struggle is certified organic grain security and lack of rain.
"It's been a rough last few years for us, especially due to the drought and lack of grain security. We were lucky enough to acquire just enough to keep us going only months before the rain relief… we were starting to get very nervous''. The ultimate goal is to attain certified organic grain security so we can increase our production and meet the ever-increasing market demand'' Angus explained.
The pair are extremely proud of where their passion has brought them and are excited to see where it goes in the future.
"It's amazing to see our devoted passion to organic produce has brought us so far, we just love knowing we are providing our customers with responsibly raised, high quality produce… we just hope they enjoy eating our chicken half as much as we enjoyed producing them."
Learn more about Enviroganic on their website.