By Megan Woodward
As we celebrate Australian Organic Awareness Month in September, it's a time for many to reflect on how far their organic businesses have come; the journey they've been on to build their venture; and the part they've played to create consumer understanding around organic farming principles.
And it couldn't be truer for two Australian leaders in the organic sector, Melinee Leather and Monika Fiebig.
In partnership with her son Daniel, Monika Fiebig has built Monika's Organics literally from the ground up after a career as a registered nurse.
"I can compare my past nursing experience and say that the organic farmer is like the specialist doctor on the land," she said.
"The organic industry nationally is growing year on year as the consumer is hungry for clean, nutritious foods that are free from synthetic chemicals and are non-GMO, that also have high regard for animal welfare and the environment – we tick all those boxes."
Based at Golden Grove on the northern outskirts of Adelaide, the business began as a conventional vegetable farm 21 years ago, producing spinach, spring onions, silver beet, leeks and beetroot, and was later converted to a certified organic farm.
Simultaneously growing her business and raising two young children was no walk in the park at the time – but in 2008, the Monika's Organics brand was launched and in 2010 the brand became a certified organic wholesale business with a nation-wide reach.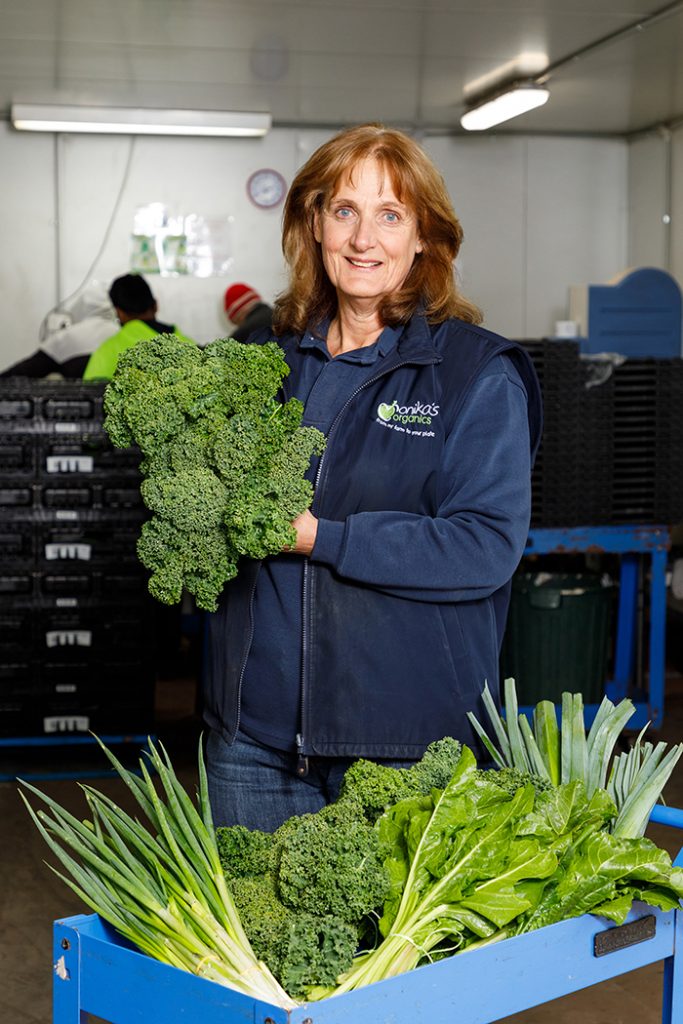 "21 years ago, I never gave it a thought that it would be possible to achieve to so much," Monika said.
"All I wanted to do was survive each day but now I make it part of my life to mentor young women as much as possible. Whether that's through school visits, or the women who work for me, including immigrants working to make a new life here in Australia.
"I so enjoy assisting them to find their own inner strength and resilience and make them aware they have this so much potential inside them."
Monika found her own potential in the industry when she discovered that organic farming principles fit well with her values and ethics, encompassing a holistic approach linking soils, plants, animals, food, people, and the environment.
"I feel very proud to be the gate keeper and land carer of our patch knowing we are making a difference, and now, after so many years in the industry, I see the major supermarkets being the driving force in growing this industry to meet customer demand and expectations," Monika said.
"As a result, the supermarkets have demanded high quality, improved presentation, demanded an accredited food safety program on farms and in packing sheds all of which have improved the quality and image of organics," she said.
"It is no longer seen as less than ordinary or consumed by 'hippies' as it once was several decades ago. Today we can be – and should be – immensely proud of what we do and how we do it.
"Our products are in mainstream supermarkets due to a collective demand and it's a category of food that is growing and taken seriously.
"Many consumers are trending towards organics for health, high animal welfare, environmental reasons and better taste, and more people than ever are choosing to educate themselves around the traditional chemicals that often applied to food crops, and the harmful effects they can have not just to human health but also our environment."
Consumer education and growing demand ensures the team at Monika's Organics keep a close eye on the trends in expectations – including the packaging of fruit and vegetables.
"We continue to pack in either recyclable plastic or compostable or biodegradable trays but unfortunately these options aren't available for the plastic overwrap at this point in time," Monika said.
"At times I am in conflict about pre-packaged items and some consumers do question me about it, but I always tell them that I must protect the integrity of the organic brand," she said.
"The organic growers we have partnered with and my brand promise genuine certified organic items, and our customers are paying a higher price for this guarantee.
"Protecting the product and the brand they trust thanks to the Bud logo is necessary to continue that great connection we have with our customers.
"Truth in labelling is imperative to keep that trust as an industry. The word organic is misleading and deceptive when labelled on non-genuine organic items or produce sold at farmer markets as organic.
"Consumers are becoming more aware about the importance of buying 'certified organic' here in Australia and they know that the bud logo is a guarantee that the product is genuinely organic through an audited program that offers full traceability. I say if it's not certified organic – don't buy it."
They're sentiments echoed by Queensland beef cattle producer Melinee Leather.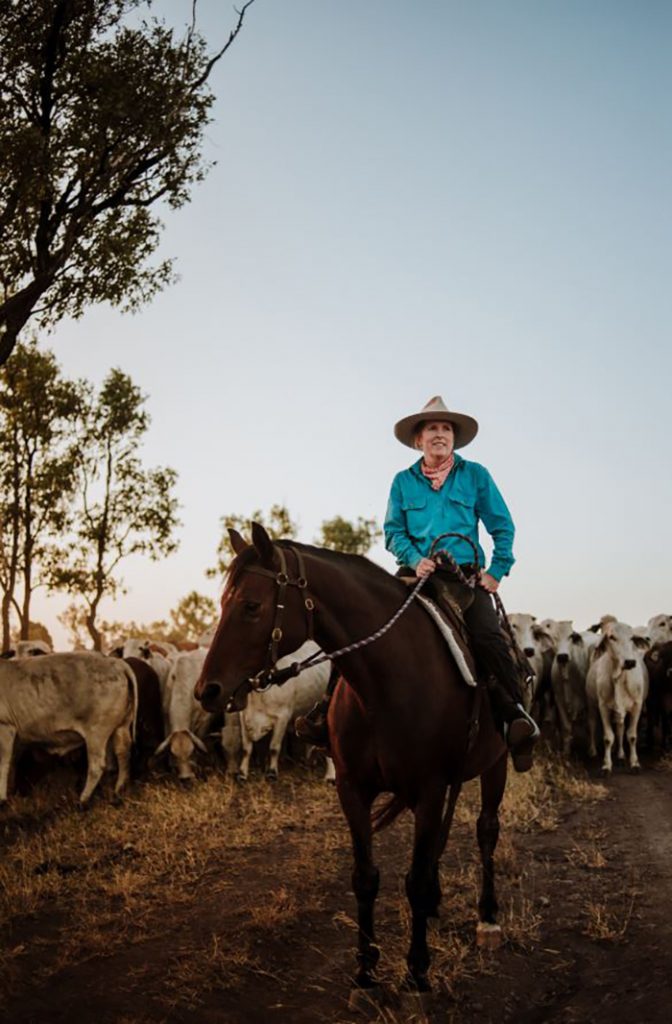 "Our family is passionate about sustainable beef production and we focus on looking after our environment, animals and our people," Melinee said.
"Organic was a perfect progression for us to meet our sustainability goals and having a pesticide and chemical free environment gives us assurance that we are providing the best conditions to achieve this.
"A critical component for our long-term sustainability is profitability and organic production enhances the economic viability of our business whilst providing a healthy and safe food choice for our customers."
The Leather family own and operate a beef cattle enterprise in Central Queensland covering 44,000 acres over three properties.
"Our family had a very definite vision to broaden our production into the organic market and in 2015 we bought Barfield Station, south west of Rockhampton, with the intention of converting to organic operations," Melinee said.
"Barfield is now fully certified organic and NOP, and in March this year we bought Hazeldean situated on the Wuruma Dam and are in the process of having it certified organic," she said.
"As we were already operating a natural grass-fed system, organic seemed to be the perfect progression for our business to produce the highest quality beef, whilst benefiting the environment.
"We have found that by eliminating chemical and pesticide use we have enhanced the biodiversity on our properties, resulting in better soil quality and improved water quality.
"It's also helped to support healthy soils with increased organic matter, which increase the soil's water holding capacity, mineral cycling, biological activity and nitrogen availability. This also ensures maximum plant growth and groundcover which results in improved ability to transfer carbon to the soil."
Like Monika Fiebig's experience with consumers in the horticulture sector, Melinee Leather said consumers are increasingly interested in where and how their beef is produced, also.
"They actively seek out more information than ever before making them better informed and they appreciate transparency," she said.
"Organic production gives consumers a choice to source healthy and ethically produced foods whilst supporting production methods that have numerous environmental and animal welfare outcomes.
"Australian Organic Awareness Month gives us an opportunity to connect with our current customers and new potential consumers about the need to look for the Bud logo and source organically produced food and fibre, as well as share our story about how we produce healthy nutritious food with the highest standards of food safety, animal welfare and environmental outcomes in the world.
Monika Fiebig agrees.
"It's such a great opportunity to stimulate discussions, debates and showcase certified organic items nationwide," she said.
"Communication is key in order to protect growers and consumers and I think there is still work to be done to better explain the difference between organic and certified organic, so customers can be sure their food is grown to the national organic standards, through a third-party verified scheme."
Learn more about Australian Organic Awareness Month and how you can get involved here.
---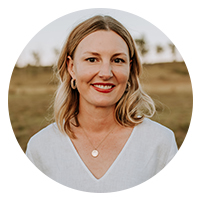 About Megan Woodward
Megan is a freelance writer and independent media consultant with nearly 20 years' experience as a journalist and PR professional, passionate about rural and regional Australia.