Want a healthier, low carb alternative to pasta or noodles? Using a spiraliser, you can create these easy zucchini zoodles by My Food Religion. Top with Enviroganic organic chicken for a quick mid-week dinner and an easy way to get your 5 a day.
Ingredients:
2 tightly packed cups fresh herbs (basil, parsley, coriander)
4 tbsp organic butter
1/2 cup olive oil
1-2 cloves garlic
1/2 kg Enviroganic organic chicken breasts (2 breasts)
2-3 zucchinis, noodled with a spiraliser or vegetable peeler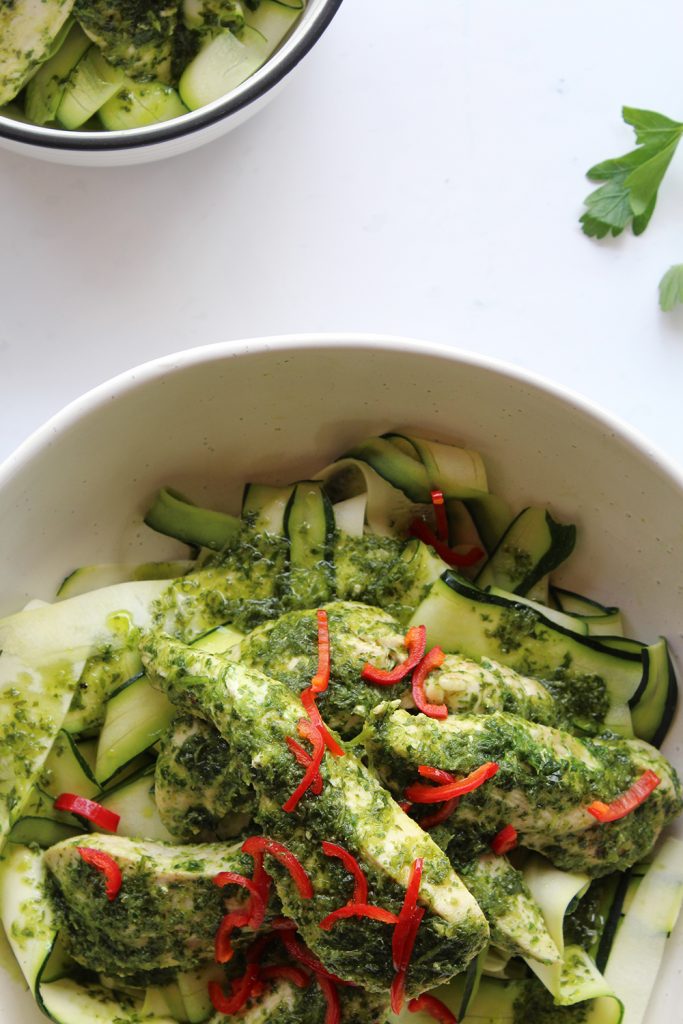 Method:
Blend together the herbs, garlic, olive oil and butter in a food processor or blender to make a herb butter paste. Slice the chicken breasts lengthwise into about 4 strips.
Heat a large frying pan over a medium heat. Add the herbed butter, once bubbling add the chicken and cook for 3 minutes each side. Then turn off heat.
Divide your zucchini noodles between the bowls, place some chicken strips on top then spoon over the herb mixture from the pan.
Serve topped with chili, sundried tomato or fresh feta.