By Niki Ford, CEO Australian Organic Limited
As CEO of Australian Organic, I often get asked, "why are organic products so expensive?" As an organic consumer for more than a decade, I have also fallen prey to $12 capsicums and fake organics. That's why I'd like to share some tips on how to navigate the organic market and still have change left over.
Organic Delivery Boxes
Like most organic consumers, I began my journey with fresh fruit and vegetables. I was introduced to a local delivery service, Home Fresh Organics, by a gym buddy who had nothing but positive feedback for the company. I purchase my first box 10 years ago and have never looked back. The value that locally sourced, organic seasonal produce boxes offer is significant. Each service is different and, depending on the season, you will save 15-20% when compared to purchasing the same products individually.
Depending on your local area, organic delivery services offer small boxes starting from approximately $50. The box changes weekly and generally you can swap in and out your preferred seasonal produce; the number of produce items averaging at around 15 per box. It's an easy way to get 'fresh from the grower' produce at a great price and it's delivered straight to your door – what could be more convenient!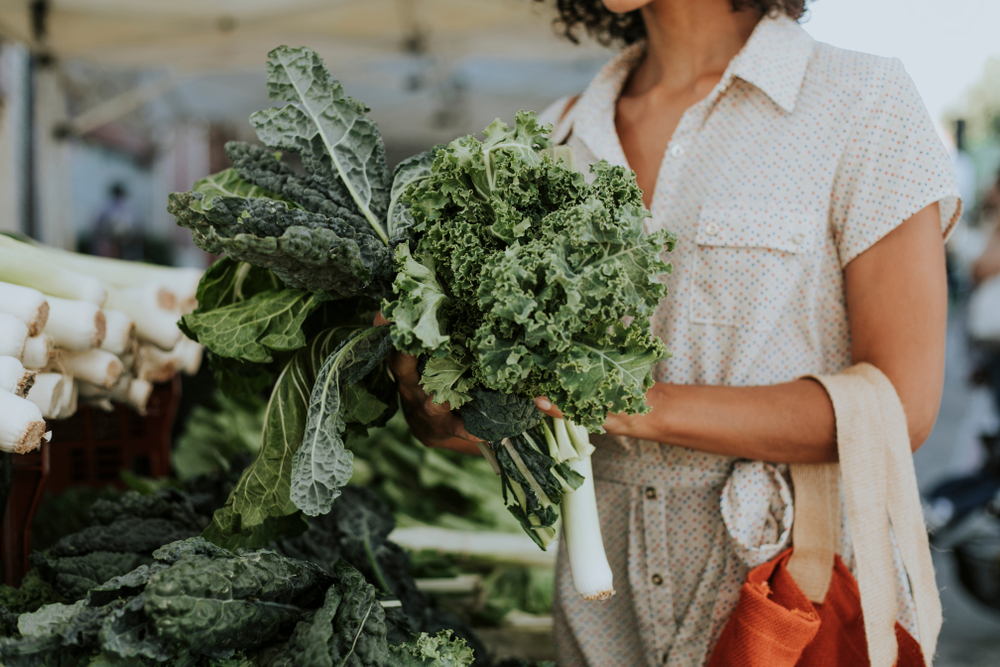 Eating seasonally also has health benefits. Seasonal produce is generally harvested at its peak, so it retains its full nutrient and vitamin content. Since seasonal produce naturally ripens on the vine or in the ground, it will have a more complex and richer flavour. Nature is wiser than we give it credit for and seasonal foods support season-specific needs along with reducing our carbon footprint and therefore making it a more ethical decision.
Farmers' Markets
Local farmers' markets can also provide lower priced produce as they are cutting out the middle man / retailer, but if you are anything like me I get so excited about the fresh produce I end up purchasing too many fresh items and then run out of time to cook them during my week. Then, unfortunately, I end up increasing my food waste, a pet hate of mine. In this instance, it's worth investing time in fermenting and pickling to make your fresh produce last longer and prevent food waste.
When it comes to pantry lines and staples, it all depends on your individual budget and tastes. I transitioned my pantry one item at a time to a certified organic alternative to save costs. Along the way, I tested new lines before deciding on my favourites.
Bulk Buying
For standard pantry lines, for example canned products like coconut cream, beans and tomatoes, I suggest purchasing in bulk and negotiating a deal at the store. Major retailers won't do this of course, but when purchasing from the markets, health stores or even local independent supermarkets its worth asking if they will provide multi-buy discounts. If a full carton is too much for you, share the deal with a friend. Major retailers stock a range of organic canned lines now in both private label and organic brands, so it's worth taking the time to look at what's available when speeding up and down the aisles.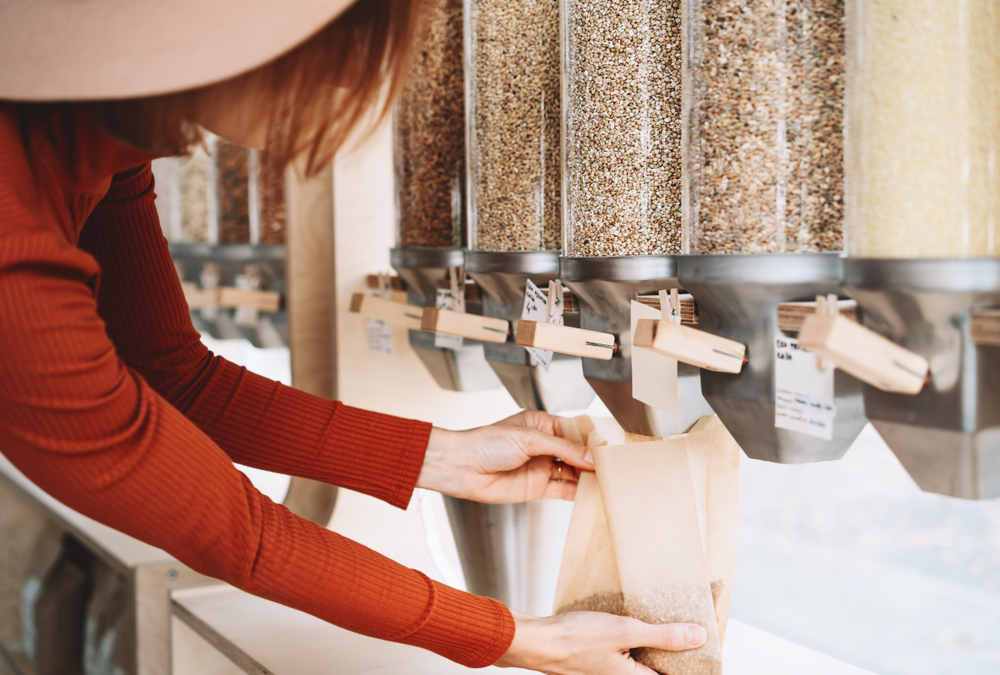 Purchasing seeds, nuts, flour and superfoods from bulk-buy stores is another good cost-saver as you only need to purchase exactly how much you want. However, be careful where you shop for bulk buy products. If the retailer is not certified organic, then once a large certified organic bulk bag of anything is opened, it is no longer considered certified organic.
"Why not?" you might ask. Given the ability to contaminate or even fraudulently claim to be organic in Australia, the open certified organic product needs to be handled as a part of a complete supply chain verification. Putting a label on a bulk food bin does not make it certified organic. Unless the retailer is audited to ensure that the organic management plan is adhered to for certified organic products, then you need to ask yourself, "how do I know what is actually in that bulk bin?" The simple answer is – you don't.
Eat Better, Less Often
When it comes to meat, it's safe to say there is a price gap between organic and conventional. To manage this, my advice is to eat better quality meat like organic less frequently – and you will be able to enjoy every mouthful of it when you do. In my home we eat beef and chicken weekly, but we often eat vegetable-only dishes in-between to keep our food budget under control.
In my view, the key to affording organics is moderation and not over consumption. If you can't afford the certified organic chocolate, don't buy it. Eat a date or an apple instead. It may not provide the same 'buzz' as the chocolate, but your body will certainly thank you in the long run.