Murray River Organic's new toasted muesli flavours are proudly made with Australian oats and boast an exciting range of Certified Organic ingredients including agave inulin powder, puffed quinoa and sunflower seeds. Whip up something special with a splash of milk, a spoonful of yoghurt or both!
The bee's knees of organic muesli, their classic honey and nut flavour is made with a whole host of Certified Organic ingredients including Australian-grown toasted oats, coconut chips, cashews, pecans and chia seeds.
Say yes to a goodness-packed bowl of Organic Blueberry & Coconut Muesli and taste fan-favourite ingredients like shredded coconut, blueberries, raisins, seeds and Australian-grown oats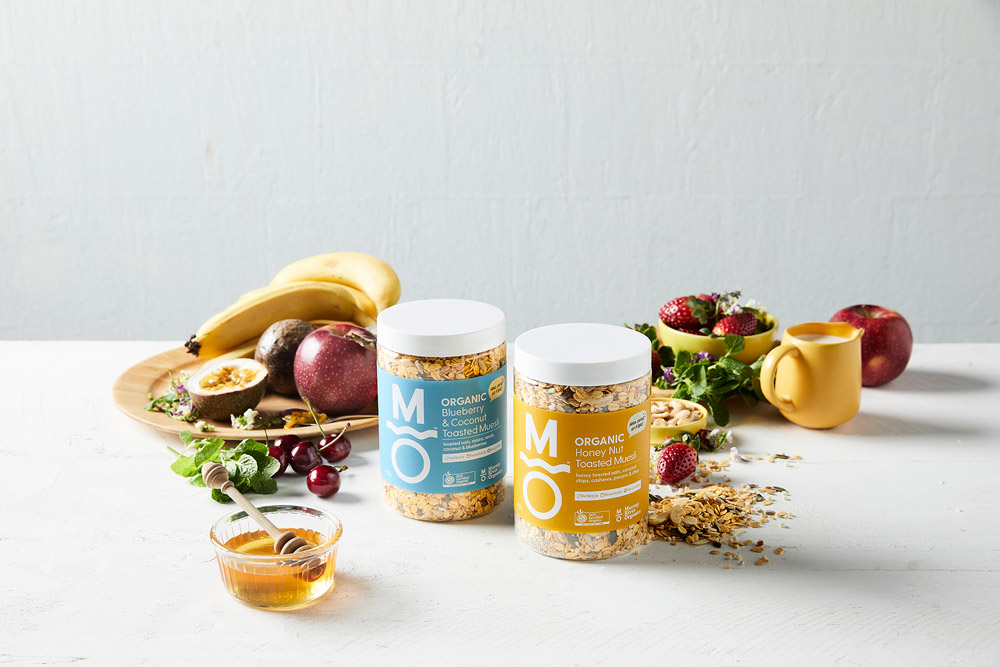 The MRO muesli range is available in Coles stores nationally and covers a wide range of flavour territories without compromising on quality and health. No nasties, no additives, 100% Certified Organic. It's breakfast done better.
Find out more on their website: murrayriverorganics.com.au