International Compost Awareness Week (ICAW) is once again upon us, and this year the theme is 'Recipe for Regeneration'. We're all striving to live better lives and help Mother Nature along the way, and composting is a fantastic way to achieve both aims.
As composting and sustainable living continue to grow in popularity, there have never been so many resources available to those wanting to make a positive lifestyle change. Read on to learn why now is the time to act upon your compost curiosity!
You can get started easily, wherever you live
You don't need to live on a farm or in a rural area to start composting. There are simple and inexpensive composting products available to you even if you live in an apartment complex, ranging from tiny kitchen caddies to Bokashi indoor composters.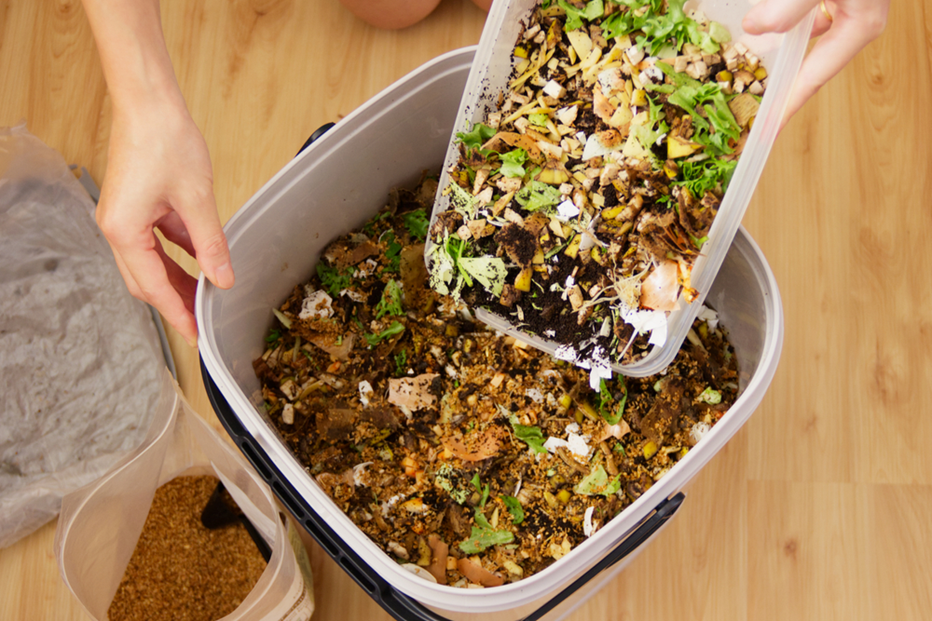 Those looking to dip their toe into a composting lifestyle can also check out community composting hubs, which are a fantastic introduction to the green ecosystem. For example, Brisbane has 30 community composting hubs across the city and suburbs, where you can register to contribute your food scraps to a community garden compost bin. Hubs are also a great way to connect with like-minded individuals and start developing your skills.
You can start growing your own organic produce
If you do have the space to garden to your heart's content, your own compost can provide a fantastic foundation for growing the best organic fruit and vegetables.
Improving the soil in your garden beds or planter boxes with home-made organic matter is super rewarding, especially as you won't be shelling out for fertiliser. Intelligent composting will increase the number of good microbes and beneficial fungi in your soil while also improving moisture retention. When done correctly, the soil health benefits of composting are felt over a long period of time as both micro and macronutrients are introduced.
The result will be healthier and better plant growth with a high nutritional content, all the while reducing your carbon footprint and money spent.
You can contribute to a healthier environment
Reducing environmental impact is a major motivator for many who take up composting, and with good reason. At a household level, you'll be reducing your kitchen and yard waste by approximately 30 per cent while utilising the nutritional value in your food scraps. Homeowners can also improve their soil by composting, as invaluable nutrients such as carbon and nitrogen will be introduced alongside other useful micro-organisms like fungi and protozoa.
At an environment level, you will be greatly reducing your contribution to landfill waste. While organic material may decompose in a landfill over a long period, the food scrap nutrients can't be utilised to help the earth. Harmful methane emissions are also produced by landfills.
The water holding capacity of compost is quite remarkable and helps to mitigate soil erosion as the water is more efficiently transferred through the soil. This allows surrounding plants to maximise water for growth and improves water conservation.
You can indulge your DIY creativity
Composting is a great excuse to get your creative juices flowing, as you can build any number of gadgets and receptacles to aid the composting process.
You could build a home-made composting bin, perhaps by repurposing an old 60L plastic garbage bin, or even lash together some slatted timber pallets to make a rustic-style wooden composter. If you're an ambitious DIYer, you can even try your hand at building a compost tumbler, which is a fully sealed container that can be rotated to mix compost easily.
Another popular starting point for new composters is a worm farm. Farms can produce excellent nutrients for your garden. You can make your own with large polystyrene boxes and store-bought composting red worms. Simply feed them your household scraps and then use the worm castings as a great organic fertiliser.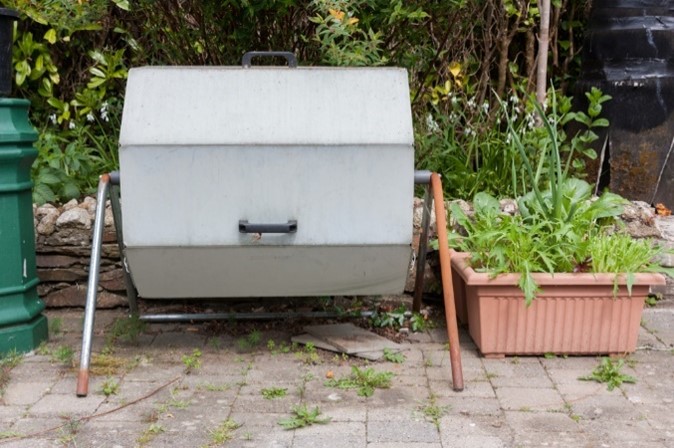 Check out our other great composting resources
Planning to start composting this International Compost Awareness Week? Take a look at our comprehensive Composting 101 article from Brisbane horticulturist Claire Bickle, which covers everything from organic material balance to composting FAQs. If you would like to get your children involved in your new green practice, please read our Composting with Kids blog too!
Image credits – Shutterstock