To kickstart Australian Organic Awareness Month 2019, Australian Organic hosted a launch event in Sydney to celebrate the nation's certified organic industry on Tuesday 3 September.
With two separate events hosted on the same day, where better to enjoy the best certified organic produce on offer than the stunning La Porte Space in Rosebery, Sydney.
Conveniently located on the fringe of Sydney's business district, La Porte Space blends thoughtful design with an added touch of luxury – the perfect place to host our launch event.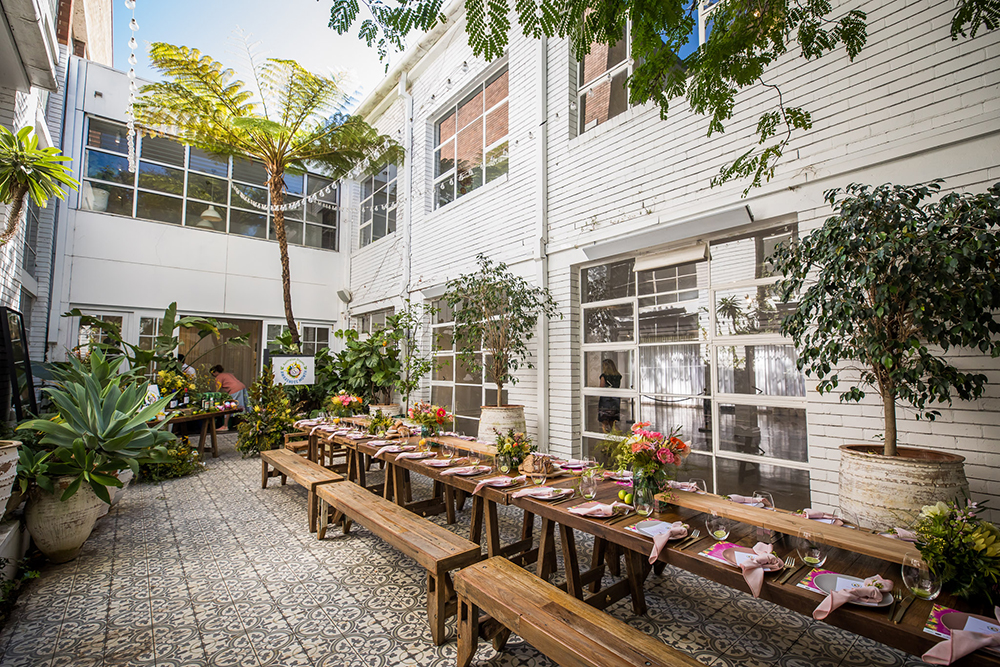 With Australian Organic ambassador Elle Halliwell taking over as MC, early afternoon saw a media event launch which welcomed an array of influencers including television and online personalities, attracting attention from various media outlets to promote and celebrate those involved in the industry.
Later on, Australian Organic invited members and sponsors to join them for an evening of networking with like-minded people to discuss all things certified organic, whilst enjoying a selection of food and beverages from leading certified Australian organic producers and Awareness Month sponsors.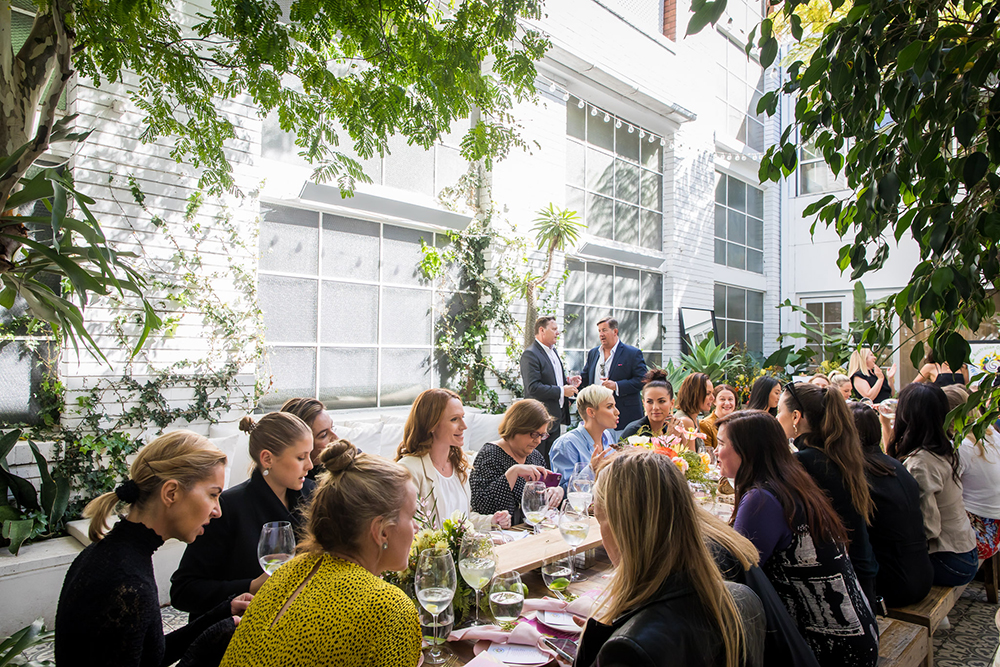 With 38 seated media event guests, key invitees included Jules Sebastian, Zoe Bingley-Pullin, Zoe Marshall, Maddy King, Cherie Tu, Lana Jeavons-Fellows, Karina Banno, Rebecca Gawthorne. Key media representation included Felicity Harley, Prevention Magazine, Green and Simple, Beauticate, ABC Organic and SBS who filmed post-event.
Encompassing intricate florals and natural wooden decor, attendees enjoyed a sumptuous lunch menu featuring delicious certified organic produce from our Organic Awareness Month sponsors.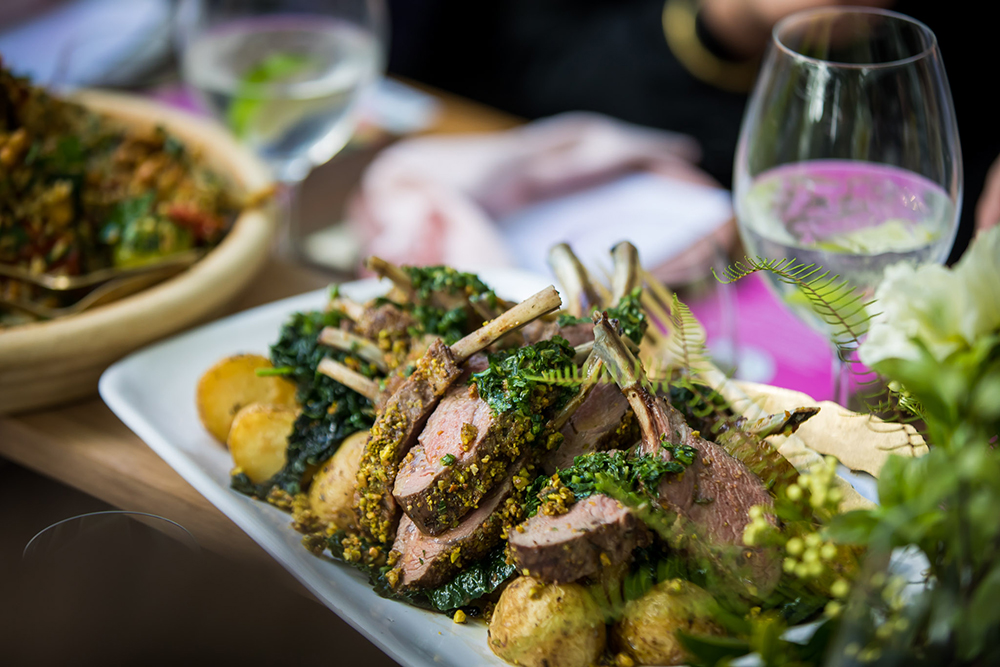 Dishes included Cleavers Organic beef eye fillet and rack of lamb, truffle infused Inglewood Organic chicken breasts and vegetables roasted in Bertolli Organic Extra Virgin Olive Oil. A selection of thirst-quenching beverages were also on offer, including Pure Blonde Organic cider and lager, a selection of Angove Organic wines and a Bertolli Extra Virgin Olive Oil pisco sour.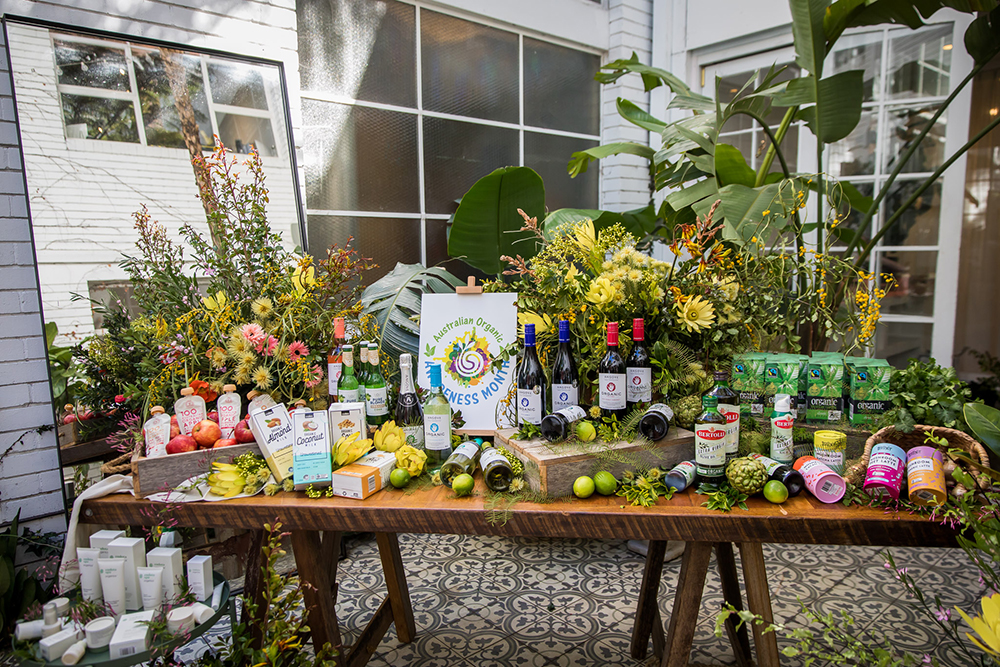 The event was a great opportunity for attendees to learn more about Australian certified organic produce and meet with others who shared their passion for organics.
We would like to thank all who attended, with a special thanks to our ambassador Elle Halliwell, our members, sponsors and event hosts. We can't wait to celebrate Australian Organic Awareness Month with you!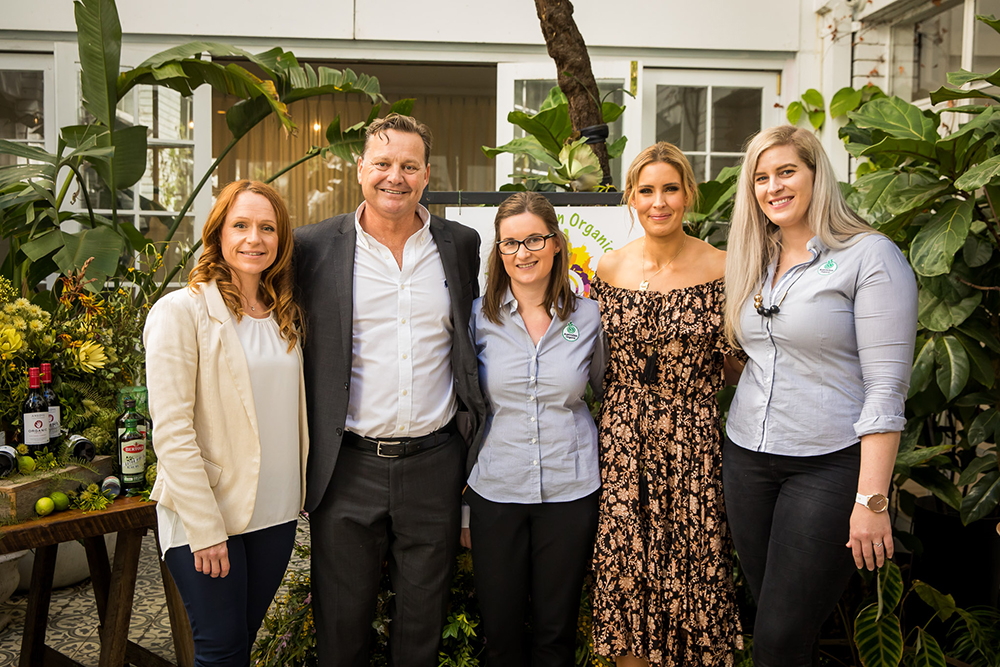 If you have any photos or videos that you'd like to share from the launch event, make sure you tag us on social media!
#australianorganic
#chooseorganic
#organicawarenessmonth
All photos taken by the talented Anna Kucera