Whilst here in Australia we're celebrating Australian Organic Awareness Month, the UK are also playing their part in embracing all thing's organic.
Who are Soil Association?
Soil Association are the UK's leading food and farming charity and organic certification body. As a membership-based charity, Soil Association campaign for healthy, humane and sustainable food, farming and land use, and also choose the month of September to celebrate and promote all things organic in the UK.
What is Organic September?
Organic September is the UK's biggest campaign dedicated to marketing organic and has been running for the past 4 years. The aim is to grow the organic market by reigniting a connection to our food, and those that grow, produce and pack it with care for the environment.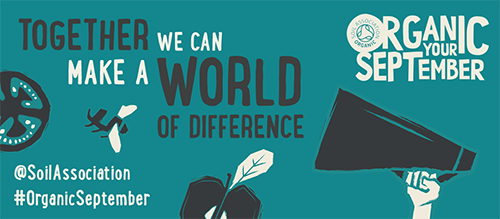 What is the key messaging for Organic September?
Organic Is Everyday & accessible, signposting where it can be found and encouraging 'simple swaps'
Organic Is Food as It Should Be " By opting for organic, you're part of a movement that is sustainable, helps fight climate change, boosts biodiversity and is better for the environment and animal welfare
Organic Is Certified " Raising awareness of the Soil Association logo as a powerful symbol of trust and transparency, particularly during a period o growing insecurity surrounding food provenance
Is the UK seeing a rise in demand for Organic products?
The UK organic market continues to experience steady, healthy growth, with sales increasing by 5.3% in 2018. That means almost £45 million a week is spent on organic in the UK, and by 2020 the UK organic market is set to be worth £2.5 billion.
Out of all the purchase channels, home delivery of organic (via online and box schemes) is seeing the fastest growth at 14.2%, accounting for 14% of all sales in the UK. Supermarket organic sales also saw an increase of 3.3%, whilst independent retailers saw sales increase by 6.2% with their wide range of choices (in 2018).
Much like Australia, health is a key motivator for purchasing organic amongst the majority of shoppers, with labels such as 'free from' and 'organic' offering assurance when it comes to making healthy choices. Consumers are also becoming more conscious of what they buy and where their food comes from which is why they are choosing organic.
Is the term 'Organic' regulated in the UK?
The EU (European Union) and the UK both implement regulation over the term 'organic'.
Since 2007, the EU has implemented regulation on organic production and the labelling of organic products, with further regulation detailed in 2008. All organic food and drink sold in the EU must meet the EU Organic Regulation – shown by the green leaf logo on pack.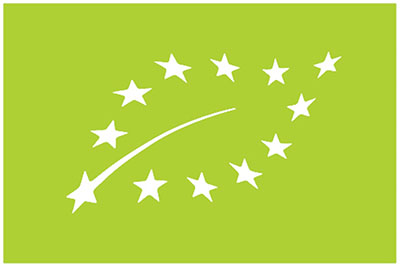 The UK's own Organic Product Regulations came into force in 2009, meaning that a business can now only label pre-packed foods 'organic' if at least 95% of the ingredients are organic.
What challenges does the Organic industry in the UK face?
The UK has also faced a tough year in agriculture due to an array of harsh environmental conditions. From the freezing temperatures in February's "Beast from the East" (2018), to a long, wet spring which moved in to the most intense drought since 1976, the UK has had its fair share of weather events over recent times – the effects of which are still being felt in the form of rising organic feed prices and diminishing stocks.
The UK is also facing an unclear future post-Brexit. More than 46 years after being a part of the European Union, the UK voted to leave in 2016 and is still undergoing the exiting process. In an uncertain future for farmers and organic operators, the publication of the Agriculture Bill 2017-19 have made agricultural support arrangements a little clearer – however the bill is still going through parliament.
What is the importance of the Soil Association logo?
Australian Organic Awareness Month is about both promoting and educating consumers on looking for certification logos on their organic products to know that it is truly organic.
Despite the term 'organic' being regulated in the UK and the EU, it is still important to look for certification logos on organic products and Soil Association are encouraging consumers to look for these logos during Organic September.

Soil Association certified products must legally comply with the EU Organic Regulation. They must also meet their additional higher standards " as shown by the Soil Association logo. These standards put Soil Association's principles into practice and are at the heart of their work.
How can we get involved in Organic September in the UK?
If you live in the UK or are visiting the UK sometime soon, you too can be a part of Organic September by supporting the organic industry and raising awareness about the importance of organics for our future.
Visit the Soil Association website to learn more about Organic September and how you can get involved.