Organic farming comes naturally to Jalna.
Jalna is lovingly produced by an Australian farming family that has been making traditional, pot set yoghurt for over 40 years and three generations. To the family, making natural Jalna yoghurt is more than a job, it's their way of life. They love what they do and are involved every step of the way to produce high quality, delicious, natural pot set yoghurt.
The story starts, over 40 years ago when the McLaren family purchased a small Victorian dairy business from a Polish immigrant who had brought with him the traditional method of making pot set yoghurt. Determined to stay true to those traditional values, the family had to learn the ropes – fast. Like any new endeavour, the best way to do that was to be hands on (with some expert advice). And looking back, the McLaren family were employing biodynamic and organic farming practices even before it was a thing. It was just a natural part of caring for the land and their animals.
Today, Wes and Lachy McLaren are now at the helm and continue the family tradition. They areconstantly innovating and trialling new products and look to their loyal customers for inspiration on flavours, dietary needs and changing tastes. One thing that never wavers is the family commitment to purity.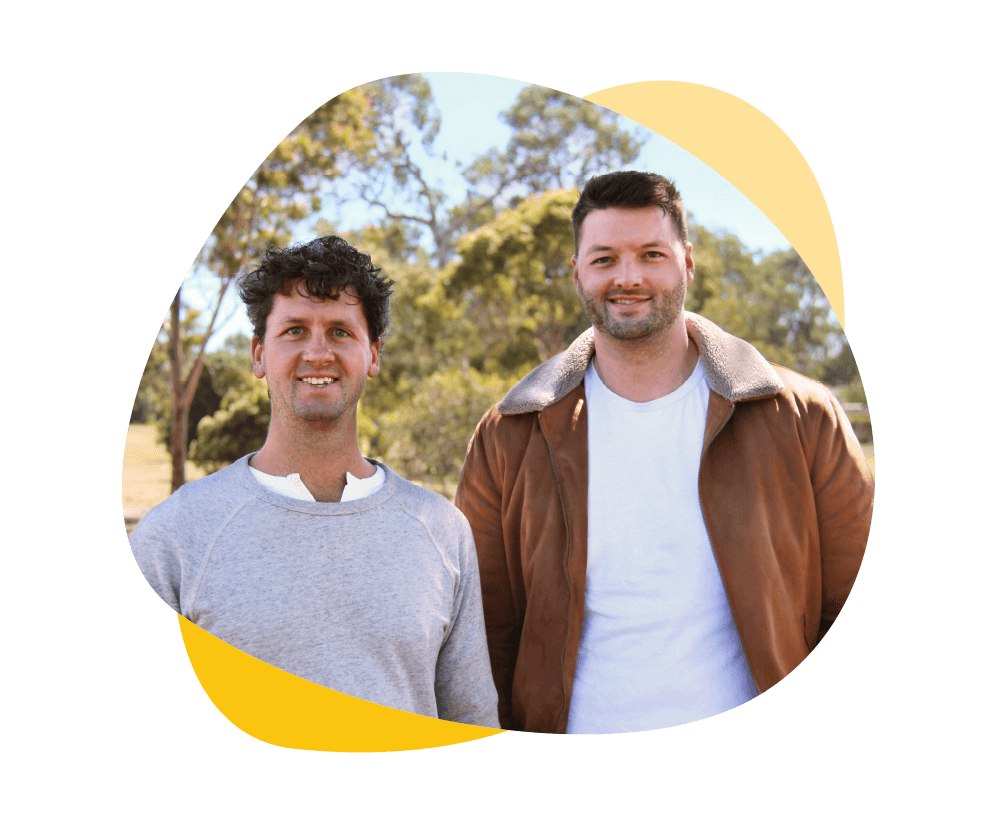 Jalna's BioDynamic, Organic Dairy Farm.
The team at Jalna, now over 80 strong, is committed to working in harmony with nature and their cows to produce the most delicious, natural, pot set yoghurt. Pastures are kept healthy by strategic grazing and companion planting. Weeds are allowed to grow over summer to protect the soil from the sun, then turned over in autumn to provide nutrition for spring hay. The herd provide their own natural fertiliser, but on the rare occasions when fertiliser is needed, Jalna use only natural minerals and certified organic fertilisers. It's this commitment to biodynamic principles that ensures Jalna use the purest milk possible to make natural organic pot set yoghurt.
New Farm to Pot Organic yoghurt range.
For a family who love producing pure, natural yoghurt, it's no wonder they are genuinely excited to launch their new range of Farm to Pot Organic yoghurt. Just like it says on the label, Farm to Pot Organic yogurt is made with whole milk from Certified Organic Australian dairy farms that employ ethical and sustainable farming practices. Sourcing from certified organic farms ensures milk is as pure as it can be, free from nasties, like pesticides and preservatives.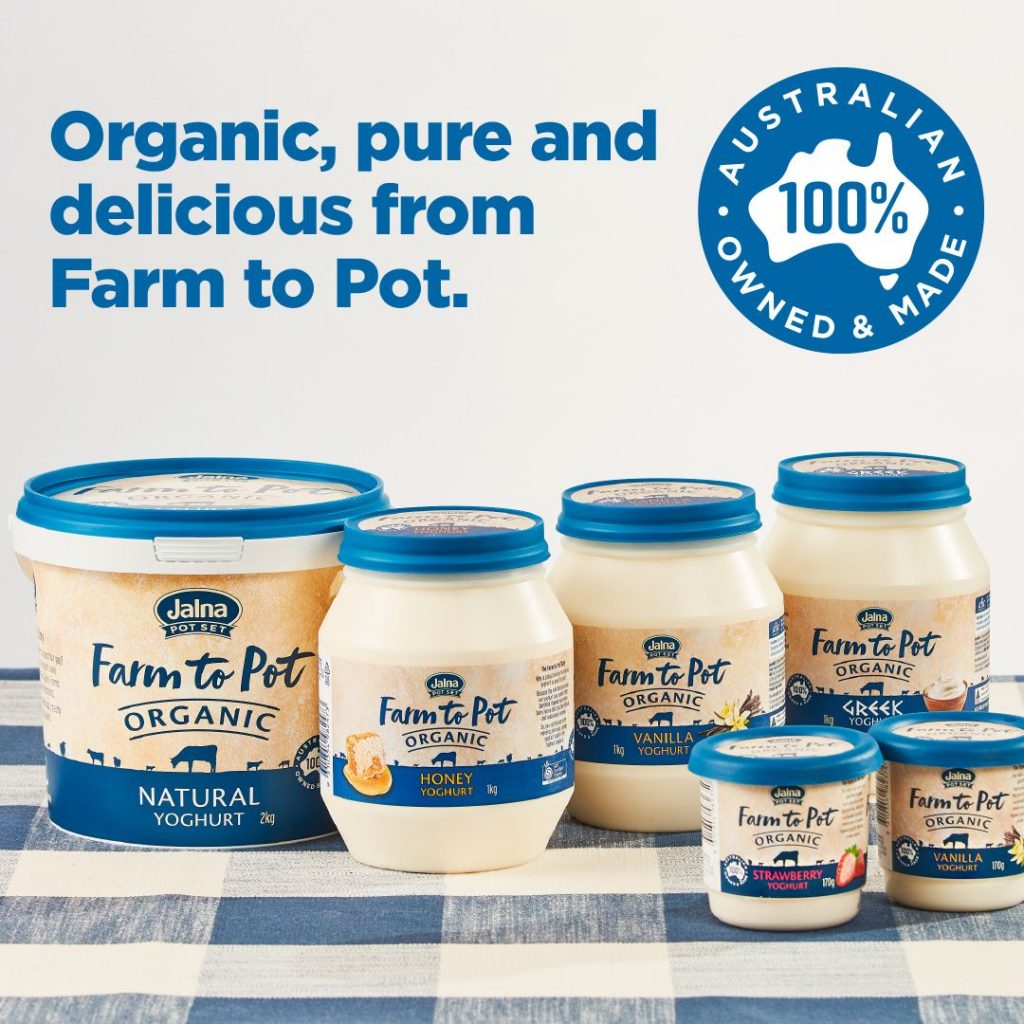 What does Pot Set actually mean?
We're glad you asked. Pot set is a traditional, natural method of making yoghurt. It's minimal intervention. Like the names suggests, Jalna yoghurt sets right there in the pot – a traditional method that requires nothing but pure ingredients. Fresh milk is poured straight into the pot, with some friendly probiotic cultures, then they pop the lid on and let nature do the rest. No stabilisers, preservatives or anything artificial. It sounds simple, but the Jalna method demands the purest ingredients, the perfect temperature and just the right amount of time to create thick and creamy pot set yoghurt.
Find out more about Jalna's commitment to Organic farming and produce by visiting their website at www.jalna.com.au Better still, grab a delicious pot of Jalna Farm to Pot organic yoghurt and try it for yourself. Available in a range of delicious flavours and sizes.