Recipe by Hazel & Cacao
It's Australian Organic Awareness Month, an annual campaign to raise awareness of certified organic products in Australia. It's important when buying organic to look for a certification logo. The certification logo signifies the highest of integrity when it comes to organic products, so you can make sure you're not being misled by products claiming to be organic.
This easy and delicious oat peanut butter chocolate chip slice uses one of my favourite organic lines, Macro Organic by Woolworths. I have used unstabilised rolled oats and the Macro Organic smooth peanut butter. You can use regular Macro Organic rolled oats, but I find these give a creamier texture for porridge so I prefer them.
Ingredients:
4 cups Macro Organic rolled oats
1/4 cup maple syrup
1 1/2 cups mashed bananas (about 3 large bananas)
3/4 cup dark chocolate chips
Method:
In a large bowl mash bananas with a fork until smooth.
Add all other ingredients and mix well to incorporate.
Line a square baking tin and press mixture firmly in tin.
Sprinkle more choc chips on top if desired.
Bake in the oven for 15 to 20 minutes at 180°C.
Allow to cool completely before slicing and enjoy.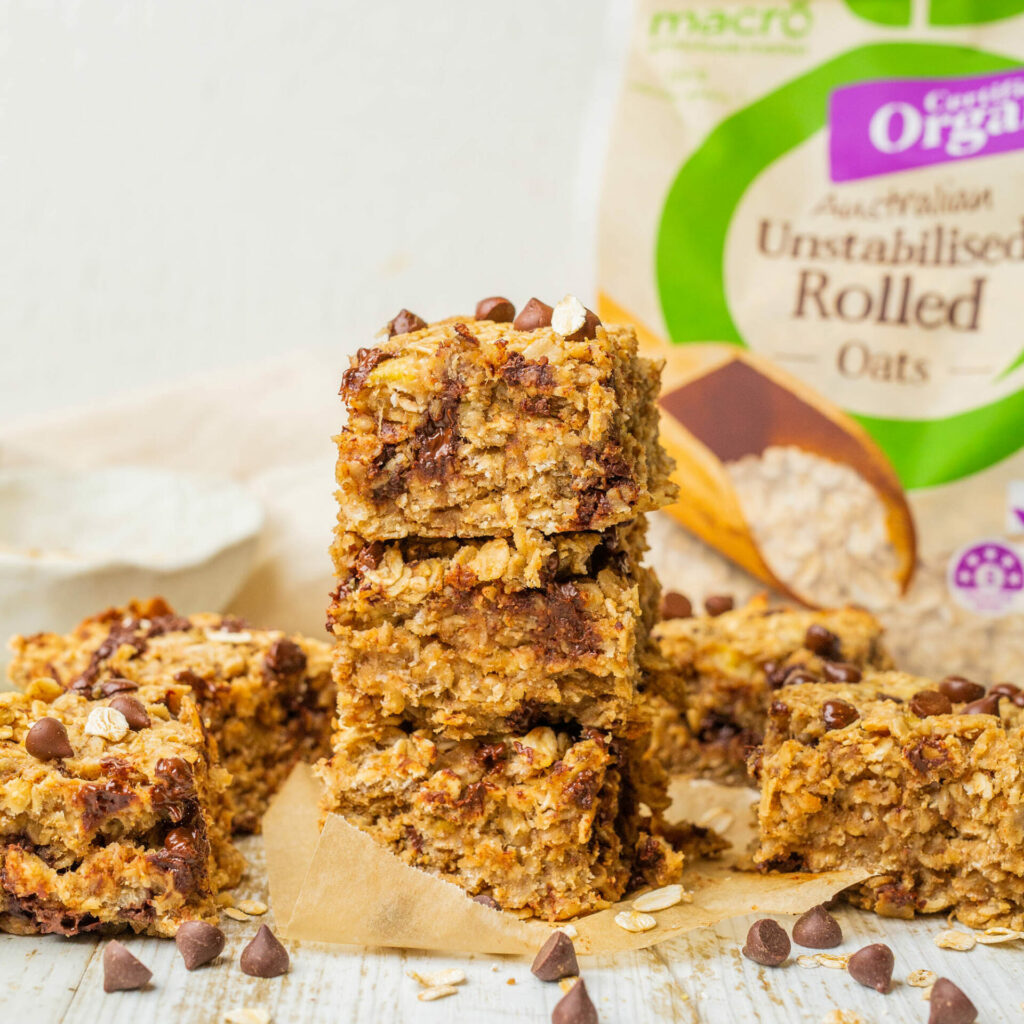 ---
Love This Recipe? Share The Love!
Love this recipe? Feel free to share on social media with your friends and family.
This recipe and imagery is copyright by Talida Voinea of Hazel & Cacao in proud partnership with Bud Organic Club for Australian Organic Awareness Month 2021.