Want to impress without the effort? Then this is the recipe for you.
Created by Recipearce with Murray River Organics (MRO), this summery muesli is a fresh take on the usual. Made with a zesty lime yoghurt, topped with Murray River Organics own Tropical Muesli and finished with charred pineapple, your other half will think a hotel chef had whipped this one up!
You'll need just a few ingredients to bring this recipe to life and Recipearce have even filmed it in the making for you to follow along. You'll find the hero ingredient, MRO's Tropical Muesli, in Coles nationally. Look for it in a canister or multipack format and enjoy its mix of all organic ingredients including freeze dried mango, coconut and sultanas.
Share your creations on Instagram with @murrayriverorganics and @budorganicclub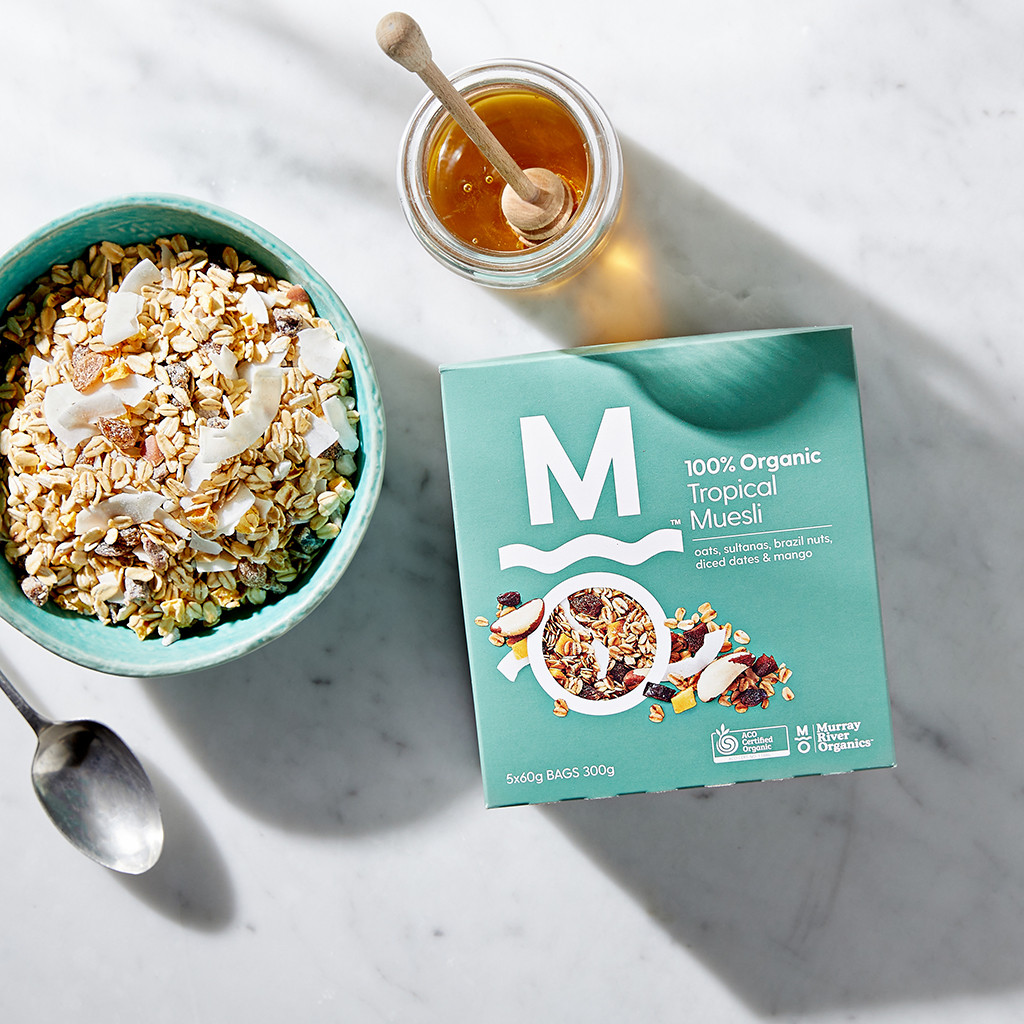 A Tropical Recipe for an Upgraded Breakfast in Bed this Valentines Day
Makes enough for 2 people.
Prep time: 10 minutes
Cooking time: 5 minutes
Ingredients
Murray River Organics Tropical Muesli available in Coles
¼ of a pineapple
250g of coconut yoghurt
1 lime
Bunch of mint
Oil to char pineapple (spray if you have it)
Utensils
Method
Cut your quarter of pineapple in half lengthways and cut off the hard core.
Put pan on the stove top on high heat (could use BBQ too).
Add zest of 1 lime and juice of ½ lime to coconut yoghurt.
Pick a handful of mint, then finely chop.
When pan is nice and hot, lightly spray with oil.
Add pineapple and cook for approx. 1 min (or until nicely charred) on all 4 sides.
When all sides are charred, remove from heat, and put into the freezer to cool down if you're wanting to serve ASAP.
Once cooled, cut pineapple into chunks.
Smear a couple of tablespoons of yoghurt into the bowl, sprinkle your Murray River Organics Tropical Muesli and top with your charred pineapple and a little bit of mint. Finish with a squeeze of lime.
Enjoy!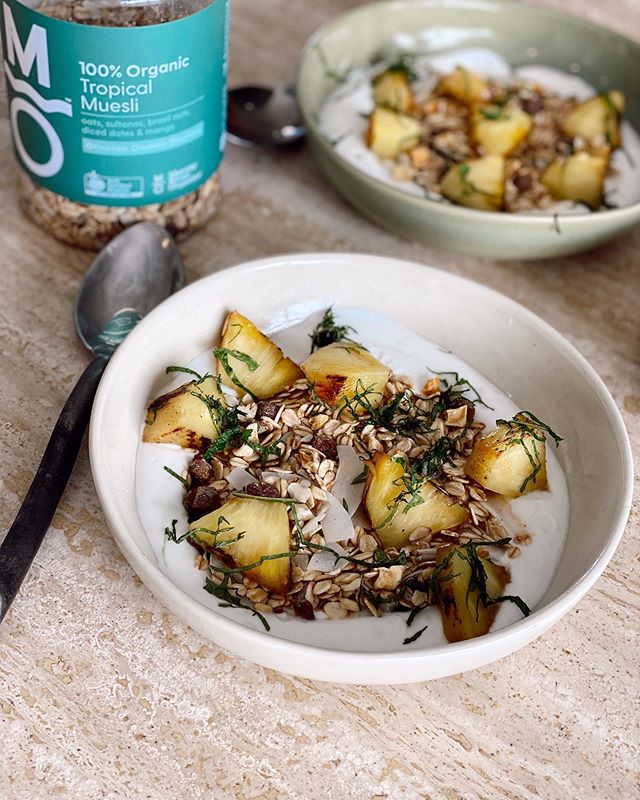 ---
Follow us on social media and share your recipes and stories!