There's a plentiful supply of fresh organic fruit and veg available this month.
Fruits
New season organic Apples are finally here! Galas are in abundance just in time for back to school.
Cherries coming in from Tasmania are large and sweet, as well as Victorian green and red seedless Grapes and fresh punnets of Strawberries.
For your Citrus selection, local Queensland green skin Lemons are in shorter supply than Limes and Valencia Oranges which are currently plentiful.
In terms of Stone Fruit, both white and yellow Nectarines, yellow Peaches and plenty of Plum varieties are available and still fresh and sweet.
Juicy Lychees, Nashi and Pineapples are in good supply, along with Rockmelons and Watermelons, though it might be your last chance for fresh Mangoes so get them while they're good!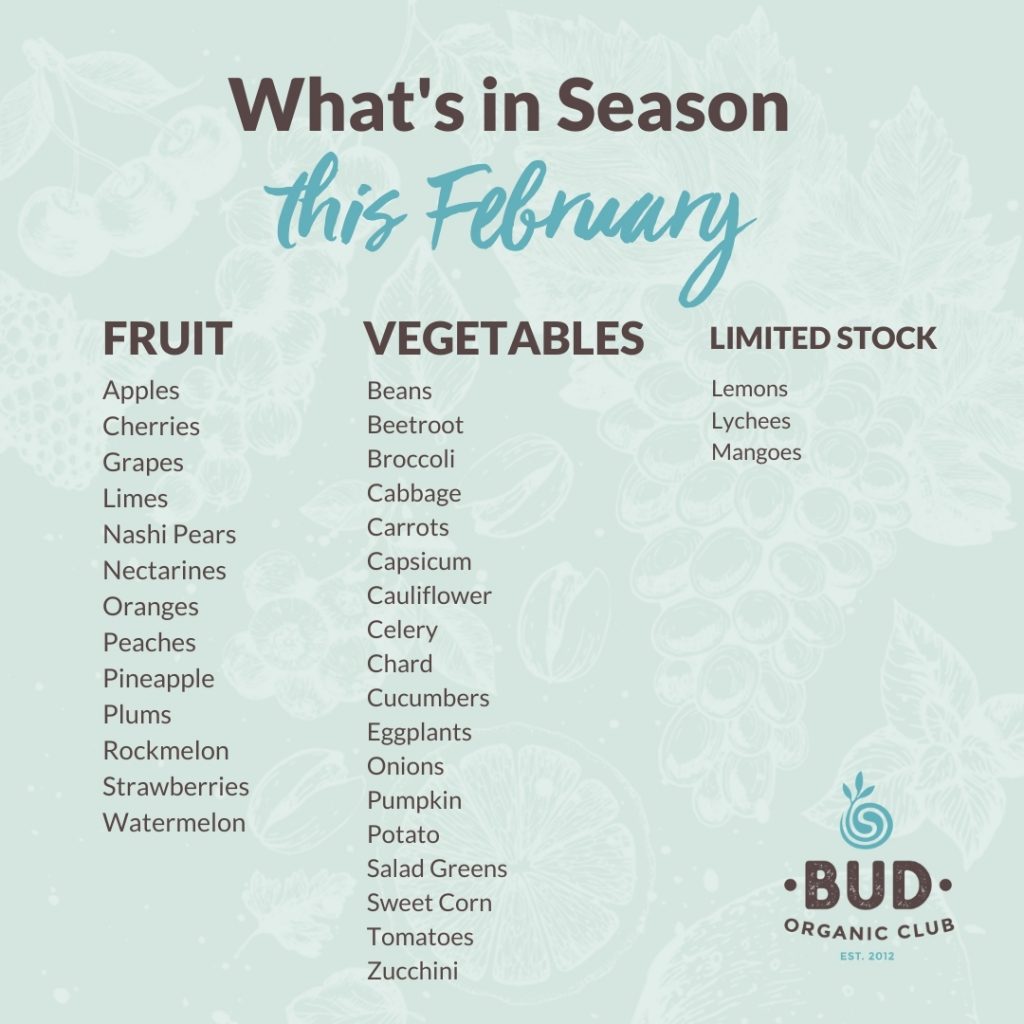 Vegetables
There's a wide variety of veg available this month, so there's no excuse not to get your 5 a day! Beans, Beetroot, Broccoli, Carrots and Cabbage are in good supply and Cauliflowers are now much better in quality and quantity. Only green Capsicums and Cucumbers are currently available, with Lebanese Cucumbers hopefully coming in the next few weeks.
Crunchy, juicy Celery, Corn, Lettuce and Radish bunches will liven up any salad, though unfortunately radishes don't tend to travel well!
Chinese Vegetables, Leeks, Zucchini, Brown Onions, Pumpkin and new season Potatoes are ready to go; we highly recommend the smaller Kipfler potatoes, great for salads and roasting.
Eggplants are finally available again and prices should come down in the coming weeks as supply becomes more plentiful. Silverbeet and Rainbow Chard are in great supply now and make a colourful addition to the dinner table.
With the kids back in school and a plentiful supply of organic fresh produce, there's no excuse not to eat all of your colours this month!
The Team at United Organics