By Louise Wright
The school year is here and we know what you're thinking; "What can I pack my kids for lunch?!" Never fear, we've got some great ideas! From variety, colour, texture and nutritional value, we've got you covered with some of our top lunchbox snacking tips.
Our biggest tip is to make it easy. There's no need to spend hours making school lunches every day. Use leftovers, pre-prepared healthy snacks and wholefood ingredients that you can quickly assemble into a healthy, tasty and colourful lunch.
Looking for snack ideas? Why not start with these easy and healthy options:
Fruit
Whole fruit is one of the easiest snack ideas. Keep it healthy by choosing in-season, organic fruit, and keep it interesting by cutting it into fun shapes by hand or with a cookie cutter, or even adding wooden toothpicks for easy snacking.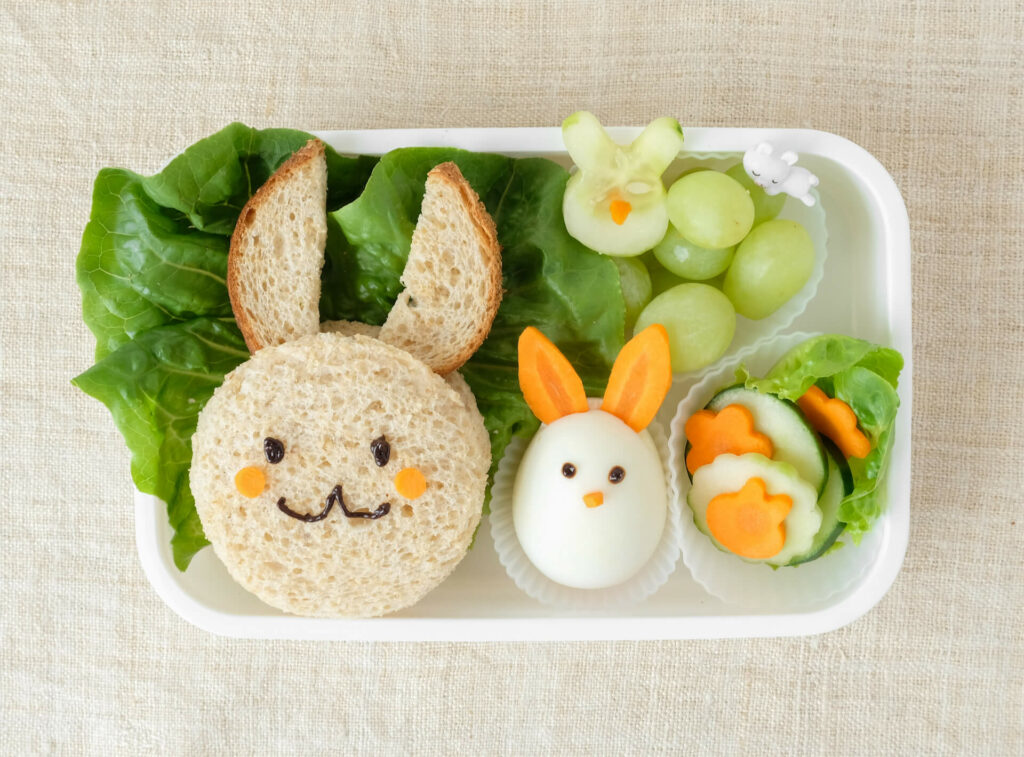 Veggies & Dips
Vegetables are a great way to add more colour into your child's lunch box. Go for variety and just like the fruit, you can experiment with cutting the veggies into fun shapes if you have time. Dips are a great way to encourage kids to eat their veggies – you could try hummus, tzatziki, salsa or avocado. Remember to choose organic where you can to make sure your child is getting the most nutritional benefits without any hidden nasties!
Home Bakes
Home baking is a delicious way to add some variety to your child's lunchbox, and best of all you can bake in bulk ahead of time and pop them in the fridge or freezer to grab throughout the week. By baking at home, you can also control the ingredients of your bakes, including the sugar levels – a much healthier option than buying pre-made.

Some easy ideas include blueberry muffins, mini pikelets with jam, banana bread, pizza scrolls and cheesymite scrolls.
Check out these recipes for more ideas: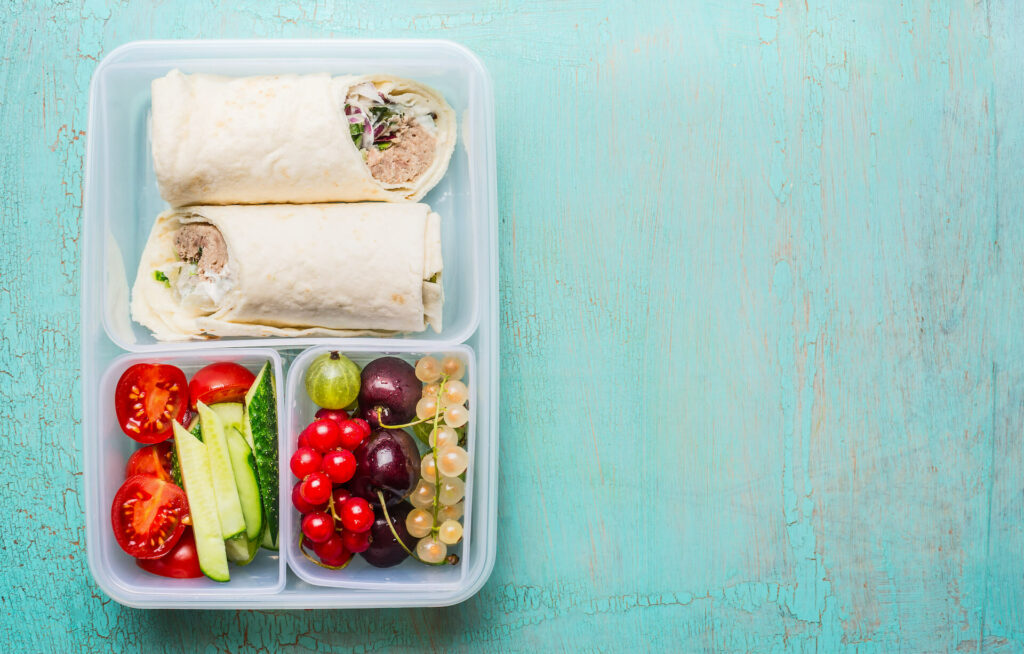 Textures
Mixing up textures can help to add more variety into the lunchbox and keep things exciting. Why not try adding crunchy textures such as yoghurt with granola, DIY peanut butter and crackers, trail mix, muesli bars, corn chips, popcorn, pretzels, rice cakes, bliss balls, or cheese and crackers.
Protein
Protein is an important element of any healthy lunch box and will keep your child fuller for longer! Some ideas include boiled eggs, salami and cheese, chopped up sausages, meat balls, quinoa, felafel, roasted chickpeas or fava beans, whole wheat pasta or edamame.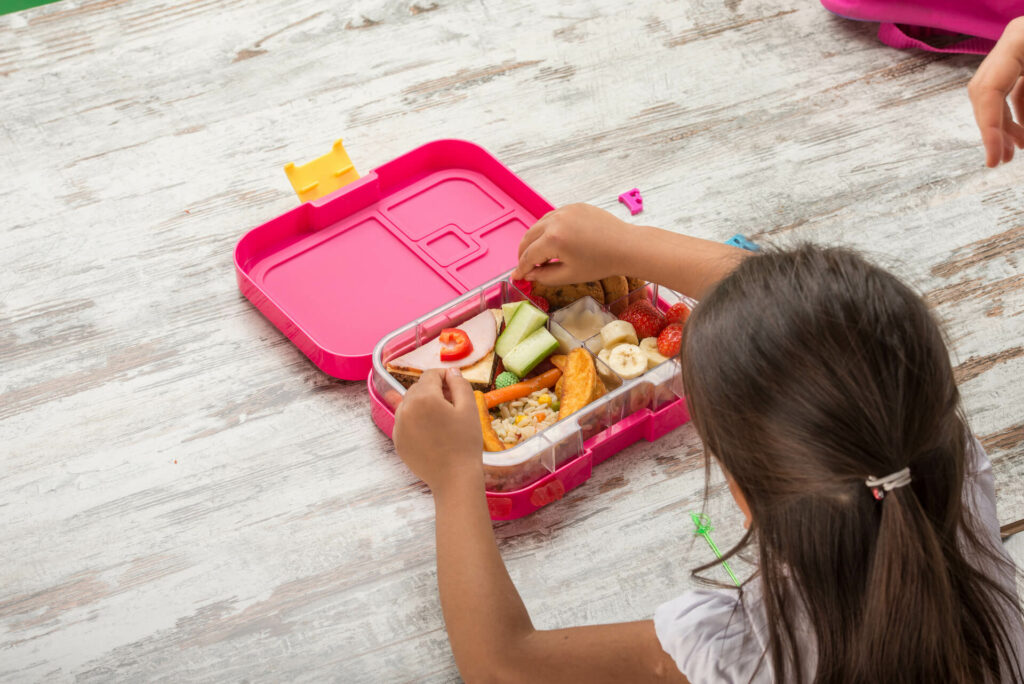 Making your child's lunchbox snacks from scratch not only means they have a nutritious snack time, it's also a great way to get your child more involved in what they eat. Ask them what they want to eat and make it together. Getting your child more involved in the process will make them more willing to eat the contents and ensure no food goes to waste. Homemade lunches are also a great opportunity to be more sustainable compared to store bought items.
Here are some great ways you can make your child's lunch more eco-friendly:
Use a reusable lunch container
Choose a reusable water bottle
Wrap sandwiches in reusable beeswax wraps
Make as many items as you can to cut down on buying single use plastic wrapped snacks and treats
Make sure there's variety so that lunches are interesting and more likely to be eaten, cutting down on food waste
We hope these tips have helped you with some yummy and healthy lunch box ideas!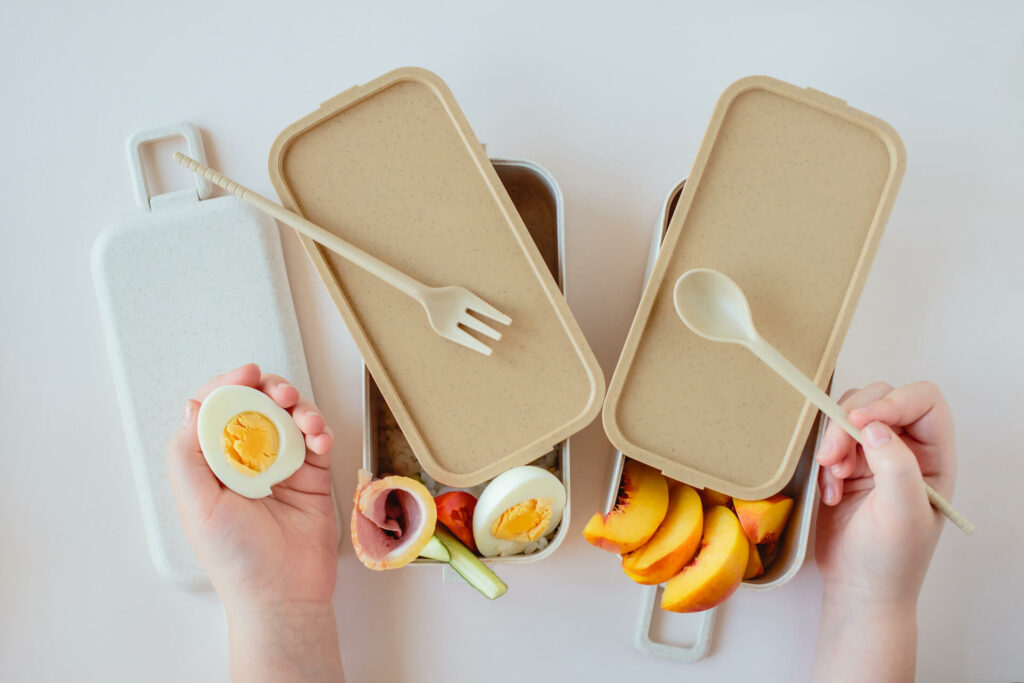 We'd love to see your healthy lunch box ideas – be sure to tag us on social media!
Want more? Check out these articles:
---
Images: Shutterstock